Headphones are available in a diverse range of designs and different levels of sophistication. To make an informed buying decision, you have to be aware of the various types of headphones on the market as well as their intended purpose, and that's what this post is going to help you with.
Closed-Back Headphones
As the name implies, these are headphones feature backs that are entirely sealed, which blocks the driver from the outside, delivering the whole sound output directly to your ear. These models do a brilliant job of blocking background noise, which enhances the quality and clarity of sound.
Wearing closed-back headphones will completely isolate you from the ambient environment. It's optimal for studio situations, but as far as day to day life, such a high level of isolation isn't at all desirable and may even be very dangerous. We recommend this type for home and studio use.
Open-Back Headphones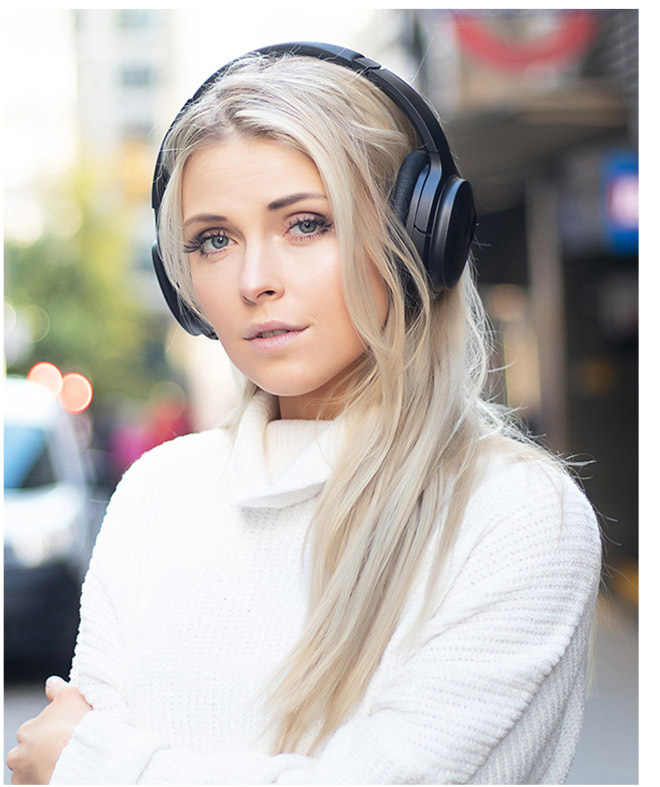 Unlike their closed-back counterparts, open-back headphones have zero external resistance, so the sound is spread both into the ear and out for the world to hear. You can actually see straight through such headphones. You'll notice that there isn't any sort of a barrier isolating the driver.
Open-back headphones flaunt a wider sound stage than closed-back headphones, allowing you to hear the music while still being able to perceive ambient sounds, which can be looked at as a pro or a con. Open-backs are ideal if you're looking for low-profile, easy-to-handle headphones.
Over-Ear Headphones
Over-ear headphones, also known as circumaural headphones, are built to go over and around the ears, firmly enclosing them. Such headphones tend to grant the greatest sound stage out of all headphone designs. Not only that, but they also tend to offer tremendous bass responses.
The fact that over-ear headphones enclose the ears tightly can be viewed as negative because, if not padded properly, it can predispose your ears to great discomfort and a lot of sweat. This is the headphone design when it comes to prolonged listening. Just make sure it's well-padded.
In-Ear Headphones
In-ear headphones, also known as in-ear monitors or canal phones, differ from other headphone designs in the sense that their tips go inside the ear instead of over them like over-ear units. We like how such models channel the sound directly into the ear, which provides excellent clarity.
One of this type's strongest selling points is the compact size. You'll find it extremely easy to use in-ear headphones on the go. If you tend to share your headphones with other people, we highly recommend you don't with in-ear headphones, as they often pick up dirt in the ear fairly easily.
On-Ear Headphones
On-ear headphones, also known as supra-aural headphones, are arguably the most immersive types of headphones available on the market, as their design helps them cover your entire ears. It's important to note that on-ear headphones tend to be bulky compared to standard models.
On-ear headphones excel when it comes to sound isolation. You don't have to worry about any sound leaks. Then again, great ambient sound isolation can be viewed as negative, as it can be dangerous when driving, for example, so make sure you opt for on-ears in the right scenarios.
Noise-Cancelling Headphones
These types of headphones, as the name implies, are intended to filter out as much background noise as possible, providing you with pure sound that's not contaminated by outside noise. With a pair of noise-cancelling headphones, you should expect exemplary immersiveness and clarity.
The primary disadvantage of noise-canceling headphones is that you can easily lose touch with everything around you, which can be extremely dangerous in a lot of situations like when you're driving or cycling. We only recommend using these headphones when you're not on the go.
Wireless Headphones
Wireless or Bluetooth headphones are units that receive sound signals with the aid of Bluetooth technology rather than cables. With no cables involved, you don't have to worry about any form of clutter. They're not the best as far as sound quality, but they're the most convenient out there.
There are two drawbacks associated with wireless headphones. First, they utilize rechargeable batteries, meaning that you can't use them if the battery dies on you. And second, they're prone to signal interferences, which can be a problem if you're surrounded by other wireless devices.
Earbuds
Earbuds are the most compact of all headphone designs. Similar to in-ear headphones, earbuds are inserted in the ears, meaning that you'll experience little to no sound leaks, which ensures a non-invasive listening experience. Also, they tend to be wireless, so don't worry about clutter.
Considering their compact size, earbuds are ideal for on-the-go listening. However, just like their in-ear counterparts, they're not the most hygienic headphones that you can buy. That's primarily why we don't advise sharing them. All things considered, earbuds are a very well-rounded type.
Bone Conduction Headphones
Bone conduction headphones are quite different from the rest of the headphones on the market, as they employ bone conduction technology. To put it simply, these headphones connect to your skull and send music to your eardrums using vibration, instead of putting the source in your ear.
Bone conduction headphones are ideal choices for people who have hearing impairments. They offer a superb deal of convenience for everyone by enabling you to listen to music while keeping you aware of your surroundings. However, this type doesn't offer the greatest sound quality.
Final Thoughts
There you have it! The nine different types of headphones that you can find in the market today. Hopefully, with the aid of the information shared in this post, you'll be able to make an informed buying decision and find the type of headphones that meets your requirements.