Gaming isn't about playing a game, it's about living in the game. If you're here, it means you get what we're saying. The key to living the experience is hearing all the things you're supposed to be hearing and only these sounds.
Imagine being in the middle of a COD mission, only to have your neighbor's kids' yelling ruin your focus. Only the best open-back headphones for gaming can help you achieve gamer-zen.
They're not just headphones, open-back are the headphones when it comes to gaming. Their sound transports you from the security of your home smack-dab in the middle of your game so that all you can hear and see is your game.
It sounds like gamer heaven, right?
Top 5 Open-Back Headphones on the Market
Because we know how you don't want to waste any time not playing the game, we've made your hunt for the ultimate open-back headphones easier for you. We've narrowed down the list of headphones worthy of consideration to 5 of the best open-back headphones on the market.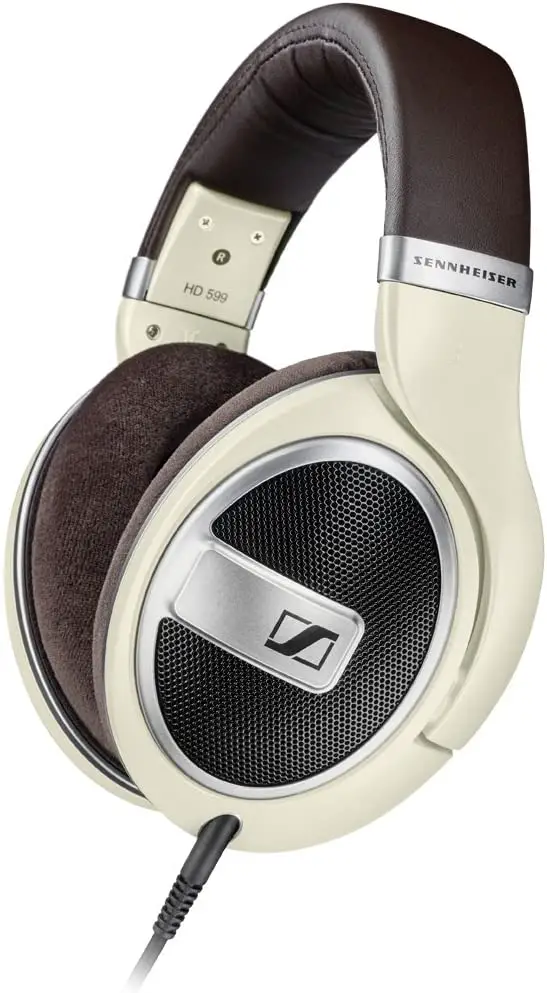 These headphones are for audiophiles. Sennheiser HD 599 is designed for music-lovers, which means they got down the details so it's awesome for gaming too.
The 50 Ohm transducers offer crisp, dynamic sound with amazing details. Thanks to the aluminum voice coils, distortion is kept to the minimum.
This is another headphone set that has nailed the angle thing. Sounds shoot straight to your canal. This means that you'll be able to hear every sound in your game, maybe even more sounds than you've heard before!
The over-ear cups are a great fit for anyone. Comfort is a guarantee, thanks to the velour ear pads. Gaming for hours won't be a problem with this one. Don't worry, the pads are replaceable!
What We Like
✓ High-quality materials
✓ Incredible sound
✓ Lightweight
✓ Looks nice
‍
✗ Pricey
✗ Bass can be a bit much for some people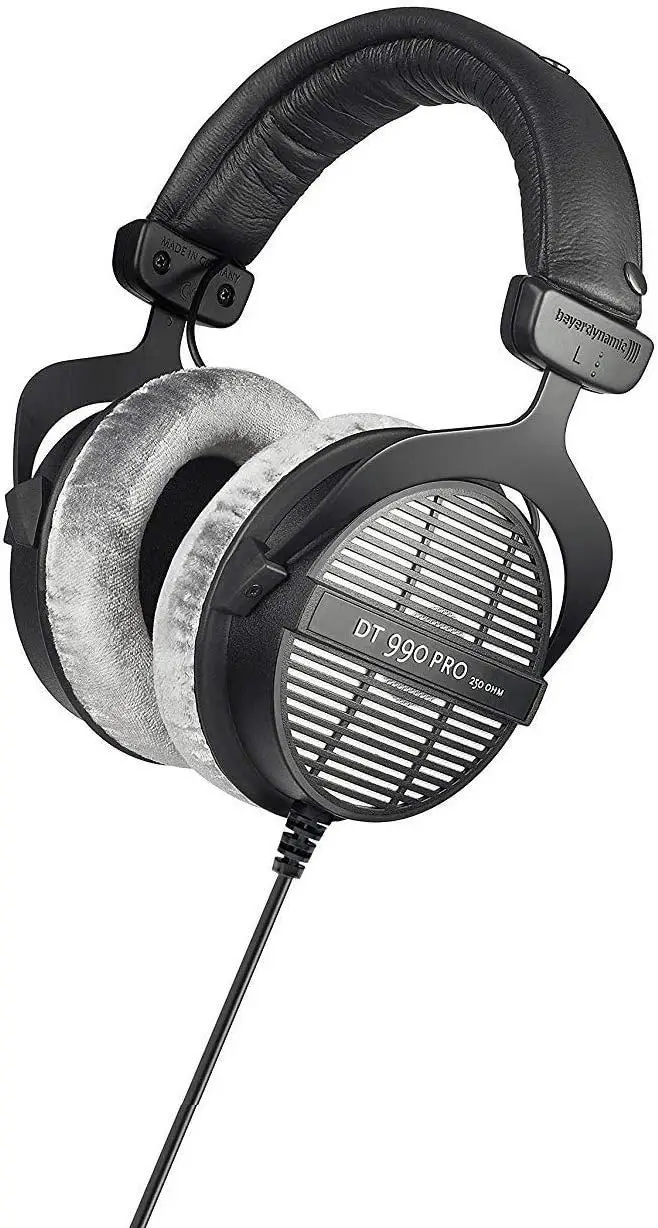 It's no surprise that Beyerdynamic 459038 DT 990 PRO is at the top of our list. It's an exceptional product!
Not only is it for the audiophiles, but it's also for the professional music creators. Both the treble and bass are boosted to sound-perfection, not too strong but with a definite kick to them. This takes sound to a whole new level, making them ideal for mixing and editing music.
Padded headband, check. Good over-ear fit, check. Comfortable ear cushions, check.
Replaceable pads, double-check!
What We Like
✓ Professional sound
✓ Highly comfortable
✓ Amazing value for money
‍
✗ Plastic is of low quality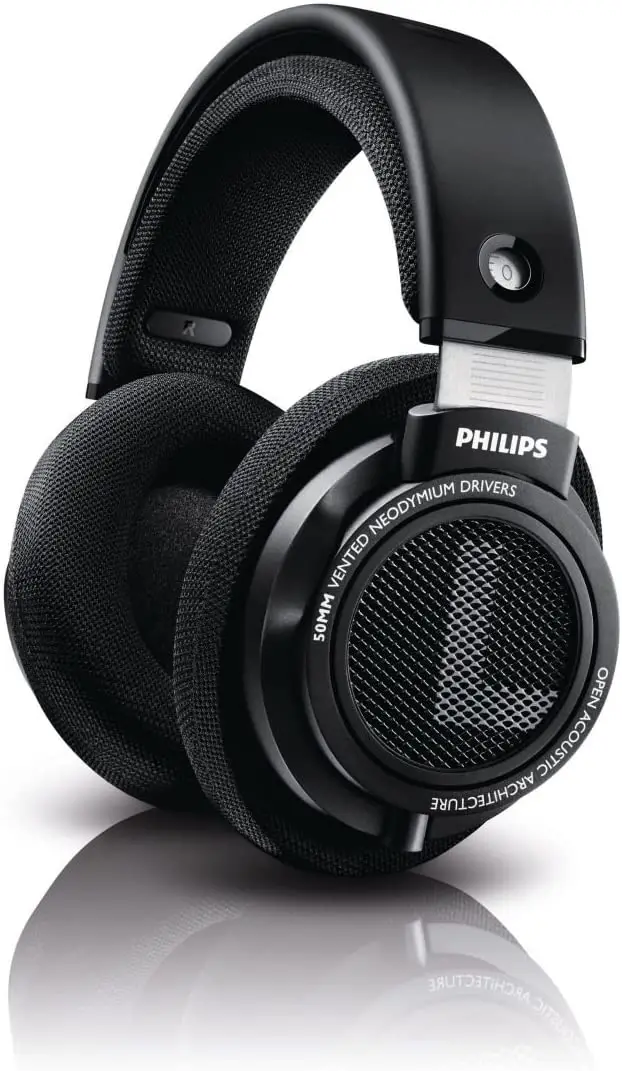 We're not exaggerating when we say that Philips SHP9500 is one of Philips's best headphones, which by default makes it one of the best headphones out there. Precision is its forte.
When it comes to sound, it's clarity is incredible. It's something about 50mm drivers and neodymium magnets being high power, I'll spare you the technicalities of it. Long story short, Philips know what they're doing.
Anyone who knows anything about headphones knows that angles can make or break headphones. Philips made use of this and they angled their drivers so that sound hits your ear right into your canal.
Durability is another plus with these headphones. Thanks to the thick steel headband, you don't need to worry about accidentally breaking them.
Gaming isn't something that's over quickly, which is why these cups are perfect. The cushion is breathable, which means that your ears will be well taken care of and cozy in there.
What We Like
✓ Sounds just right
✓ Very cheap!
✓ Steel is quite durable
‍
✗ Headband lining is fairly thin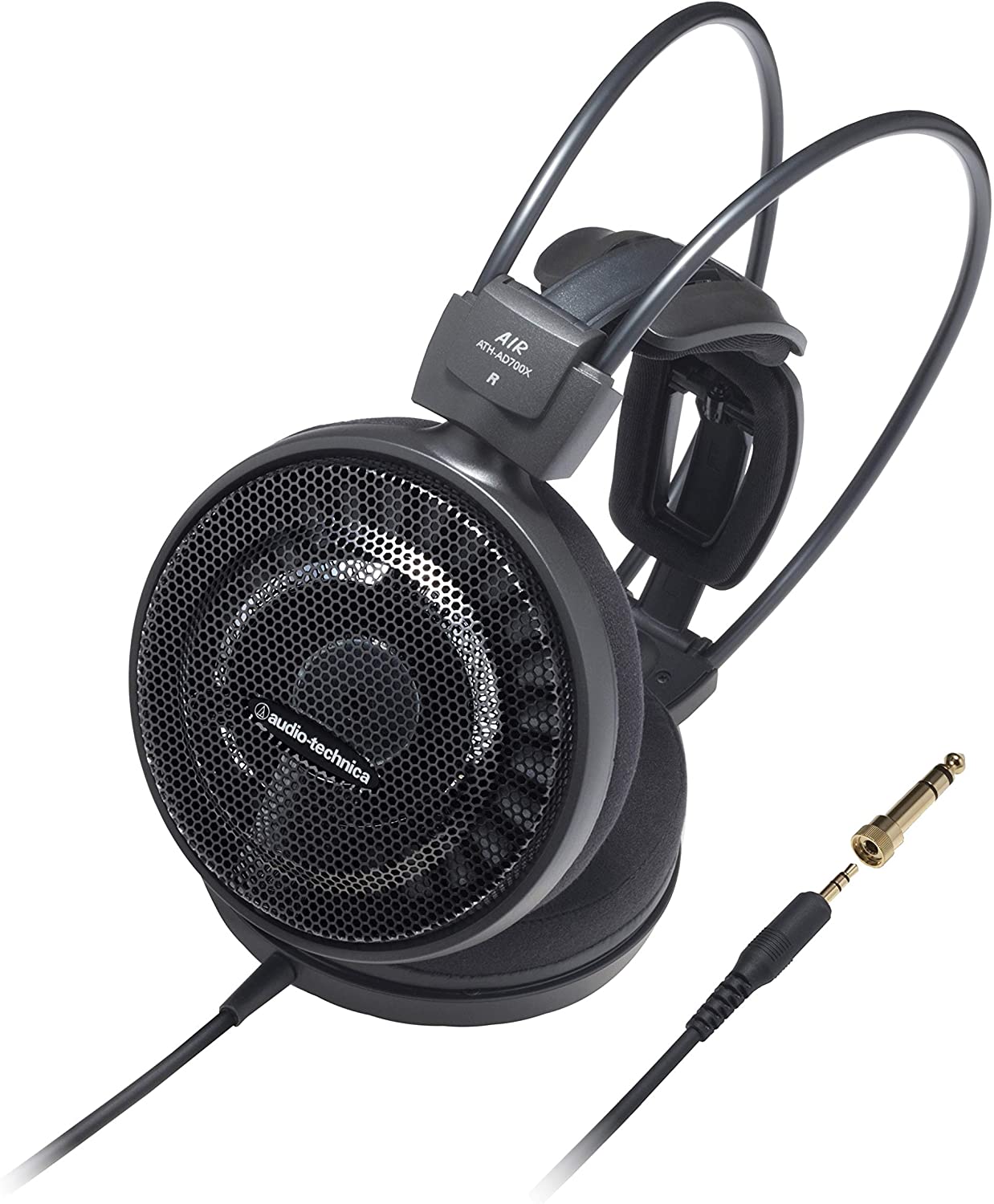 Audio-Technica ATH-AD700X is another impressive option.
Audio-Technica's sound quality doesn't require any introduction. Everyone knows how high-quality their sound is. How can it not be when this one features 53 mm drivers that produce raw treble and midrange sounds?
When it comes to design, these headphones are pretty well-designed. Their 3D Wing Support means that your ear won't be subjected to pressure while they're on. It's also self-adjusting so you don't have to fiddle with them every couple of minutes.
What We Like
✓ Lightweight aluminum casing
✓ Comfortable for long hours
✓ Very affordable
‍
✗ Might break down quickly
✗ Weak bass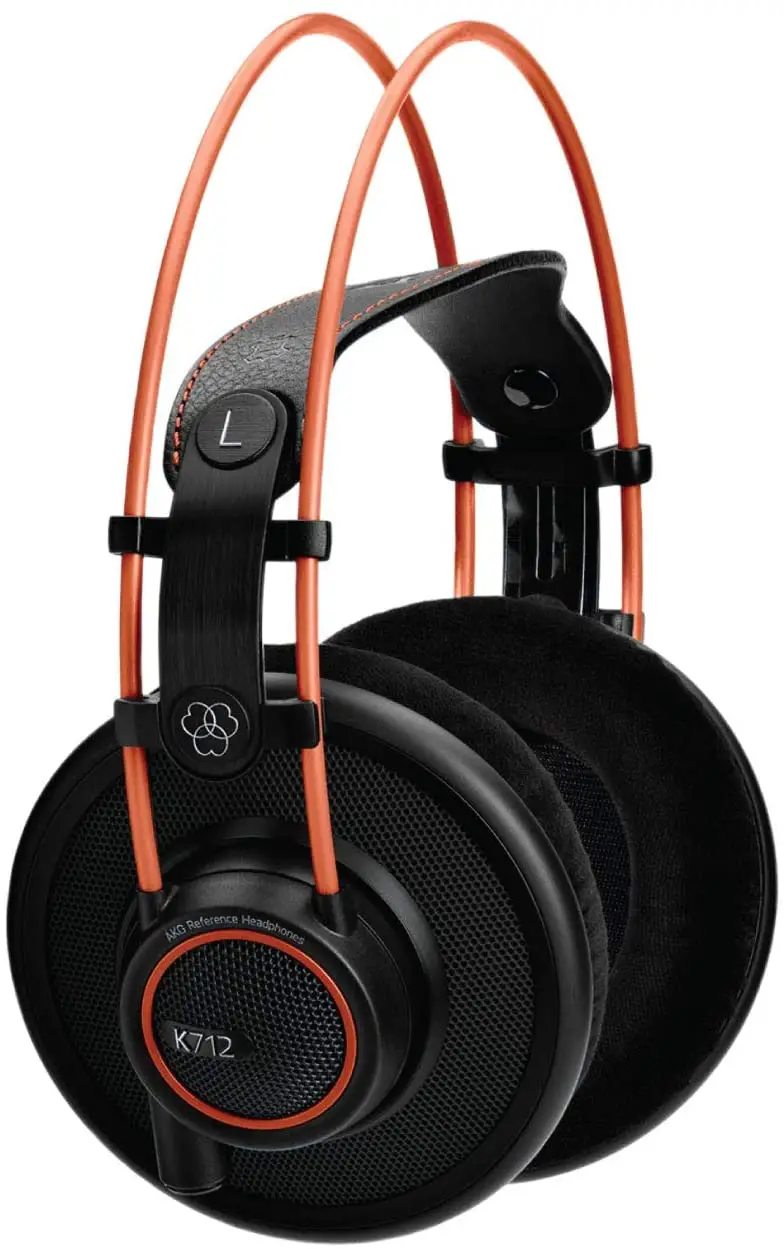 AKG Pro Audio K712 PRO is one of AKG's best open-back headphones. Built just for you, it's sound quality is stunning.
This headphone pays attention to detail. Thanks to its transducers, you will be hearing sounds you never knew existed in your game!
One of the most significant things about the K712 Pro is its treble. It's perfectly tuned and kicked up just enough for maximum enjoyment. The flat-wire voice coils are what give such amazing treble responses.
Let's take a minute to talk about the cups. They're over-ear, designed so that they fit everyone's heads and to surround ears.
The pads, however, are a different story. The velour ear pads cushion the ears with the comfort you can rarely find in headphones. You can have it on for hours on top of hours and your ears won't be uncomfortable, not one bit.
What We Like
✓ Premium sound quality
✓ Audiophiles approved
✓ Improved low-end performance
✓ Includes professional mini XLR connector and coiled cable
‍
✗ Headband is too low so it might be uncomfortable for some
✗ The bass could be better
✗ Might be out of budget
Did You Know?
Test your knowledge about open-back headphones before buying some!
What They Are
If you want just any pair of headphones and think open-back headphones are just like any other, you're mistaken.
Unlike most headphones, open-backs allow sound outside of your ears not just inside them. The cups are actually open on both the outside and inside, not unlike regular speakers.
How They Work
Think of open-back headphones as breathable ones; they let air and sound in and out. This means that there is no pressure to alter the sound of your music, giving you a richer, filtered sound.
Contrary to popular belief, headphones actually produce sounds in two directions, not one. Yes, it's focused towards your ears and not away from them, but there are some sounds that are emitted away from you.
Open-back headphones allow that sound to exit your headphones through the open back, giving you a deeper sound. With the music literally around you, it seems as though it's everywhere and not just inside your ears.
When to Choose Them
We all know how immersed we can get when we start a game; it's like the rest of the world doesn't exist. But what if it does? What if you can be in both worlds at once?
Open-back headphones allow the best of both worlds. Meaning, you can play your game however long you want and also hear your phone when it rings. We all know the consequences of missing a call from a loved one or even a boss! Yikes.
Go for open-back if you don't wish to be completely isolated from the world. Sounds from the outside world can bleed into your headphones, making it sound all the more real.
This way, you can enjoy your game and not have that fight about never hearing what anyone's saying to you.
The Difference Between Open-Back and Closed-Back Headphones
Open-back headphones immerse you into the atmosphere of the music by using the world outside your headphones to its advantage, so that the sound surrounds you.
However, closed-back headphones isolate you from the outside world. They work on disconnecting you from anything else by blocking out any ambient noise, making the sound coming out of them the only thing you can hear.
Best Headphone Brands
These 5 brands dominate the headphones market and for good reason too!
Sennheiser
75 years ago, Sennheiser was founded by Fritz Sennheiser in a farmhouse near Hanover. He was mostly manufacturing measuring devices and microphones.
Sennheiser is the father of open-back headphones. This company launched the first-ever open-back headphones in 1968.
Fun fact, they still sell parts of the HD 414, which means it's still working until today! Impressive, admit it.
Beyerdynamic
In 1924, Beyerdynamic was developed in Berlin, Germany. Eugen Beyer started the company to create cinema speakers. It evolved in the next decade into developing walkie-talkies and has been evolving ever since.
We all know what they say about Germans and their electronics. This company is the embodiment of that stereotype with its impressive audio technology.
Philips
Now, this multinational company needs no introduction. Philips is an essential brand for every home.
This father-son company was founded in 1891, Netherlands. Producing lamps and basic electrical products was the main purpose behind its establishment. It's been leading the electronics market since the 19th century.
Audio-Technica
Audio-Technica is a GRAMMY® Awards winning company and they have been inducted in the Rock & Roll Hall of Fame ceremonies. Nope, this isn't a joke.
In 1962, Audio-Technica was developed mainly for problem-solving audio equipment. It has grown to develop its own electronic products and is currently dominating the audio-equipment market.
AKG
If the name of this brand sounds familiar to you, it's because AKG is currently developing sound for Samsung products.
In Vienna, Dr. Rudolf Goerike and Ernst Pless started a company in 1947. Months later, AKG microphones, among the very first ones we might add, were already being used in radio stations, theaters, and Jazz-clubs.
AKG entered the headphones market in 1949. It's been an essential competitor in it ever since.
FAQs
Here are some questions that might be on your mind.
Are open-back headphones the best for gaming?
Generally speaking, they are better because they make you feel more immersed in the game. They also mean you'll know if someone in the house is calling for you and will keep you in tune with your surroundings.
However, they're not the ultimate choice if you live with a lot of people and wish for some peace and quiet while gaming. It means that you're still going to be taking some of this noise with you to the game.
Do open-back headphones sound better?
Technically speaking, yes they do sound better. Do you know what it's like when you're in the movie theater and the sounds are coming from all sorts of directions? That's basically what open-back headphones are like but on a smaller scale.
Which is better open-back or closed-back headphones?
This is an opinion question. It depends on your needs and preferences.
If you want headphones that sound realistic and will make you feel as though you're immersed in the sound then open-back is your fit.
However, if you'd rather just shut out the outside world and prevent anything from coming between you and your audio, then closed-back might be better for you.
Are open-back headphones noise canceling?
Generally speaking, no. Open-back headphones are like a two-way road, sounds can enter as easily as some music leaves the headphones.
Are open-back and closed-back the only types of headphones?
There are also semi-open-back headphones. These are the best of both worlds and the worst too. They are mostly closed except for some parts. While the open parts usually aren't large, they are enough to allow for some air and sound to pass.
Semi-open-back headphones are generally ideal for listening at home but they're not recommended for anything professional or heavy-duty listening.
Can other people hear your music through your open-back headphones?
Yes. Since they work by emitting some sound, other people can hear your music if they're close enough.
Game Over
Now, let's wrap this up. You want headphones, we're here to get you some headphones. Open-back headphones are the way to go if you're a gamer and you want to live the game.
If we were the ones deciding, Sennheiser HD 599 would be our go-to. They have the best of everything. Warning, they might teleport you to a warzone or a football stadium depending on your game preferences.
You might not want to splurge right? We've got your back! Philips Audio Philips SHP9500 is perfect for someone who's searching for something low-priced. Don't feel bad, its teleportation abilities will astound you!
Now stop wasting time, hit the buy button, and go back to your games!