Many of the great earbuds on the market are simply too big to fit people with small ears. Larger earbuds can cause a build-up of pressure and can be extremely painful at times. Smaller earbuds are more pleasant to wear over time and cause less pressure build-up. Many brands have recently started offering small earbud models to help accommodate people with smaller ears, or those looking for some extra comfort.
In-ear headphones come in a range of different designs, with varying degrees of comfort and sound quality. First, decide how much you are willing to spend and what you are ready to sacrifice, depending on your specific needs. Then, make sure you choose the right pair for your ears – We had a look through the different earbuds on the market, and we found that the following earbuds have some of the smallest and most comfortable ear tips we have come across. Here is our list of the best earbuds for small ears.
Best Earbuds for Small Ears
We decided to start our list by reviewing the best earbuds with a wire for small ears, the urBeats3 Wired Earphones from the renowned brand Beats. The earbuds on these earphones are nice and small, coupled with four different sizes of tips to ensure that you get a good fit.
Once you manage to get a secure seal using your tip of choice, you will find that these earphones do an excellent job of isolating sound and blocking out background noise. This will help you stay focused if you are working and do not want to get distracted by chatter.
The urBeats3 deliver a well-balanced sound profile with an extra kick that you will appreciate if you are into hip-hop or EDM. Luckily, the bass is not too overpowering, making these earphones suitable for most music genres, as well as audiobooks and podcasts.
Thanks to the absence of a battery or a wireless connection, these earbuds are fantastic for extended trips or people who often forget to keep their devices charged. The wire is rubberized and feels like good construction quality in general.
Additionally, since these earphones do not rely on a Bluetooth connection, their mic tends to perform better than many wireless models. This means your voice will sound more natural and clearer.
The urBeat3 Wired Earphones are available in 2 connectivity options: either a standard 1/18″ TRRS connection that's compatible with most devices or a Lightning connection so you can use them if you own an iPhone without a headphone jack.
✓ Four tip sizes
✓ Well-balanced audio profile
✓ Rubberized wire
✓ Excellent sound isolation
✓ Lightning connection available
✓ Eight color options
‍
✗ No case included
Wireless earbuds are trendy nowadays, and our favorite pair for people with small ears is the Duet 50 True Wireless Earbuds by Back Bay Audio. They are built with fantastic quality, offering you a premium look and feel for both the buds and charging case.
Not only are the tips slim enough to securely fit into small ears, but these earbuds are also very well suited for runners. They are great for any sport thanks to the nano-coating that creates IPX-5 rated waterproofing to handle sweating like a boss.
One thing that most people tend to worry about when buying wireless earbuds is battery life. However, the Duet50 should put your mind at ease with its impressively long battery life.
With 8 hours of continuous music play and the case holding an extra 32 hours of playtime, a single charge of the case with a micro USB cable can power 40 hours in total. This is plenty of capacity to serve you during long travels if you remember to charge your pair of course!
The Bluetooth connection allows you to take wireless calls and control your music without touching your smartphone. The built-in mic gives you the freedom of a cordless experience, letting you simultaneously take calls with a single earbud or both earbuds.
Tuned in Boston, the Duet 50 True Wireless Earbuds produce the rich, vibrant audio profile of classic American hi-fi stereos. This means crisp highs, dynamic mid-range, and strong bass.
✓ Waterproof
✓ 40-hour battery life
✓ Rich sound profile
✓ Great for sports
✓ Outstanding value for money
‍
✗ Not the best noise cancellation
Even though the Duet50 earbuds offer great value for money, you may be a bit on a budget and looking for a pair of wireless earbuds at a more affordable price. Have no worries, the SoundPEATS Force Pro Bluetooth Earbuds come at a budget-friendly price but still offer impressive sound quality and decent performance.
The SoundPEATS Force Pro delivers a premium audio experience with deep bass and crisp treble starting with the dual dynamic drivers and crossover. This will probably hit the sweet spot for music enthusiasts, and it makes listening to melodies, podcasts, movies, audiobooks, calls, and videos a real pleasure.
The SoundPEATS Force Pro wireless earbuds feature small tips for a secure fit in your ears. They also bear a magnetic back and a neckband design, so when you remove the earbuds from your ears, you can comfortably let them hang around your neck and stick together for extra convenience.
We appreciate these earbuds because they adopt advanced Bluetooth 5.0 technology along with Qualcomm 3034 chipset. Together, they work to ensure lower energy consumption, a more stable signal, and faster transmission speed between your device and the earphones.
Moreover, the integrated Qualcomm aptX HD codec offers a particular focus on high-definition audio to produce crystal clear calls with minimal noise. The built-in microphone gives you the convenience of making hands-free calls without cut-in and out problems.
As for the SoundPEATS Force Pro's battery life, you can use these earbuds for up to 22 hours per single full charge, which takes about 2.5 hours. A 12-month warranty also backs them up in case any issue arises.
✓ Good transmission speed
✓ Clear calls
✓ Impressive battery life
✓ Deep bass
✓ Comes with extra tips and protective case
✓ Affordable price
‍
✗ The cord is a bit short
The Etymotic ER4XR In-Ear Earphones are one of the best technical performing earbuds on the market. It is for people with small ears and for anyone looking to enjoy a superior audio experience. The company's flagship line was recently redesigned, and the ER4XR is the top dog.
These earbuds were engineered initially for auditory research and hearing testing, giving us a relatively good idea of how accurate this pair can be. The EX4XR incorporates the same stringent channel matching standard in the ER4SR built with anodized, precision-machined, and laser-etched sleek aluminum body.
They also feature a braided, reinforced detachable 5-foot cable with custom MMCX connectors, so you can have various connectivity options or replace the wire if it gets damaged.
The EX4XR earbuds are a match made in heaven for music lovers and hi-fi enthusiasts who do not want to sacrifice accuracy in the mid-range and high frequencies but still appreciate a little something in the lower end.
Featuring high performance balanced armature drivers, the EX4XR delivers exceptional sound quality with just enough low-end enhancement. Additionally, these earbuds have a frequency response of 20Hz to 16kHz and a 35-42 dB noise isolation.
Includes in your purchase, you will get a carrying case and an extra tip pack. The EX4XR is available at a hefty price, but the quality experience you will receive is well worth the price.
✓ Small, cone-shaped tips
✓ Detachable 5-foot wire
✓ Incredible accuracy
✓ Superior sound quality
✓ Effective noise cancellation
‍
✗ On the expensive side
If you are usually tough on your earbuds and in the market for a durable pair with a rugged build, then you should consider going with Shure SE215 Sound Isolating Earphones.
Inspired by personal monitor technology that has been road-tested by pro musicians, the SE215 delivers detailed sound with enhanced bass for personal listening or professional use. The sound reproduction is a bit muddy and cluttered, so these earbuds may not be the best choice for more vocal-centric content as vocals tend to sound thick and dark. But fans of EDM will probably enjoy the extra kick in their bass range.
The SE215 earbuds lack an in-line remote or microphone present in some of the other models we included in today's list, and their audio profile isn't as well-balanced, but they're very comfortable and feel quite a bit more rugged.
They have a lightweight, low-profile design to optimize the nozzle angle so that it sits snugly in small ears without causing pain. Moreover, the SE215 comes with nine different tips to help you find the best fit possible.
These earbuds are also equipped with a reinforced, removable cable so you can easily customize or replace it. The cable is attached to the earpieces via MMCX connectors that allow for 360-degree rotation.
If you do not care about having an in-line remote or microphone and want something that feels a lot more durable, then the Shure SE215 can be a reliable option.
✓ Durable construction
✓ Reliable water resistance
✓ Isolates sound well
✓ Contours to take your ear shape
✓ Available in 3 attractive colors
‍
✗ Not the best sound profile
Finally, if you liked the design of the Etymotic ER4XR we talked about above but did not appreciate the price tag, Etymotic has another option for you: the ER3SE and ER3XR.
Both models are super small and slim like their sibling, providing a high-quality audio experience as expected from the brand. These earbuds come in 2 different styles corresponding to 2 other tunings.
The XR (short for extended response) has amplified bass and an overall warmer sound. In contrast, the SE (Studio Edition) has a more balanced and transparent sound that is more suited for professional monitoring.
✓ High-quality audio experience
✓ Decent noise cancellation
✓ Slim tips
‍
✗ Construction feels flimsy
How to Choose the Best Earbuds for Small Ears
When shopping for a new set of earphones for small ears, your main goal is to buy a comfortable pair that fits well and does not cause any pain.
We made sure to include this aspect in all the models we list above to be suitable for small ears.
However, these are not the only features you should consider before making a purchase. The following points will help you make the right choice according to your audio needs.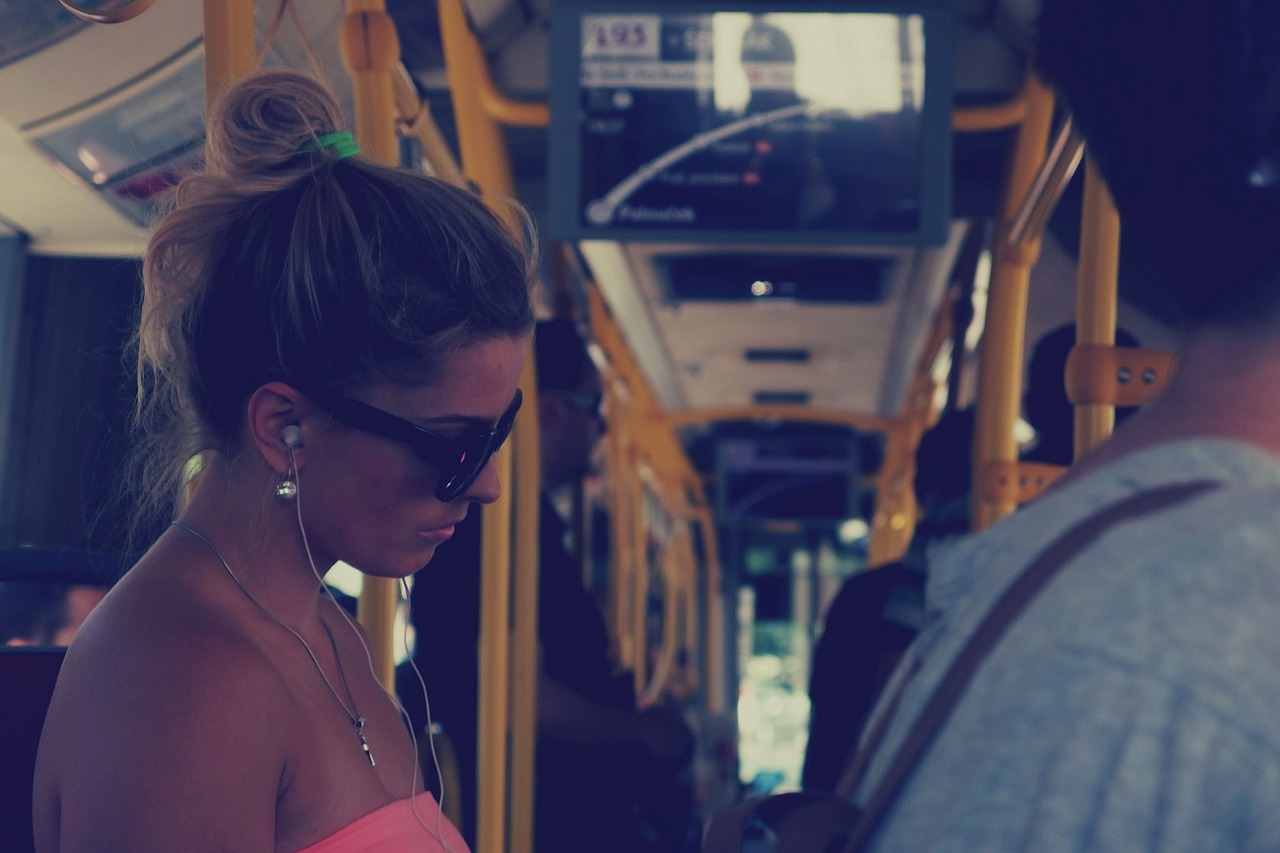 Wireless vs Wired Earbuds
Thanks to Apple removing the headphone jack on iPhones a few years back and other manufacturers following suit, many people switch to wireless earbuds.
Of course, this type gives you the freedom of a hands-free experience, without the hassle of a cable. Instead, you will have to worry about another feature, namely battery life.
With wired models, you will have to be bound to your device, but you will not have to deal with short battery life or simply forgetting to charge your earphones.
We recommend going wireless if you are planning to use the earbuds for working out or commuting. This type of earphones is also easier to carry around, and they produce higher-quality audio.
Build Quality
Buying small earbuds does not mean you will have to compromise on build quality. For many people, a new pair of earbuds represents a significant investment, so you will want them to last.
You may use earbuds extensively or while doing sports, which means they should be able to take a beating over their lifetime.
In such a case, it is a good idea to keep an eye out for generous warranties, metal housings, and detachable cables to extend the life of your earbuds.
Frequency response
Earbuds made for small ears with the best frequency response will output a wide range of frequencies, thus ensuring that the sound produced has the same richness and depth as when delivered by large speakers.
Several models have a frequency response of 20-20 kHz in our list of the best earbuds for small ears, meaning that these earbuds can produce all the audible frequencies that a human can hear.
Read more about Frequency Response.
Soundstage
The soundstage is the impression of space created when sound is played back.
Earbuds with the best soundstage will create large spaces with no audible distortion, and the sound is not confined to a particular space. The most common way to measure soundstage is by using dummy head recordings.
The best earbuds for small ears in this regard are those with a high number of drivers, as these will provide more flexibility in the sound created. However, some earbuds, such as the Etymotic Research ER4SR, have been specifically designed to generate soundstage and offer a realistic listening experience.
Driver size
It is important to consider your earbuds' driver size when choosing the best earbuds for small ears. The larger the driver, the better the bass response and overall audio quality. If you are looking for earbuds with the best bass response, you should choose earbuds with large drivers. However, this does depend on your personal preference. Smaller drivers mean that earbuds will be lighter and more portable, but they will also have less bass response.
For our recommendations for the best earbuds for small ears, we have chosen models with 8mm drivers as these are the most common drivers used by earbuds. However, there are models with 10mm, 12mm and even 15mm drivers.
Noise isolation
Suppose you are looking for an in-ear monitor (a type of earbud explicitly designed to be used in loud environments). In that case, you will want to look for earbuds with excellent noise isolation to ensure that you can still hear your music despite the surrounding noise.
Noise isolation should also be a top concern if you are looking for earbuds to use while commuting or traveling, as they will help block out wind, engine noise, and other external noises. All of our recommendations for the best earbuds for small ears provide noise isolation, some more than others.
Sound Quality
Sound quality is an essential aspect of any earbuds, whether for small ears or not. Unless you are an audiophile, you may not pay attention to all the different specs for each option. Therefore, we made sure to review earbuds offering high-quality sound profile to guarantee you will enjoy using whatever model you choose.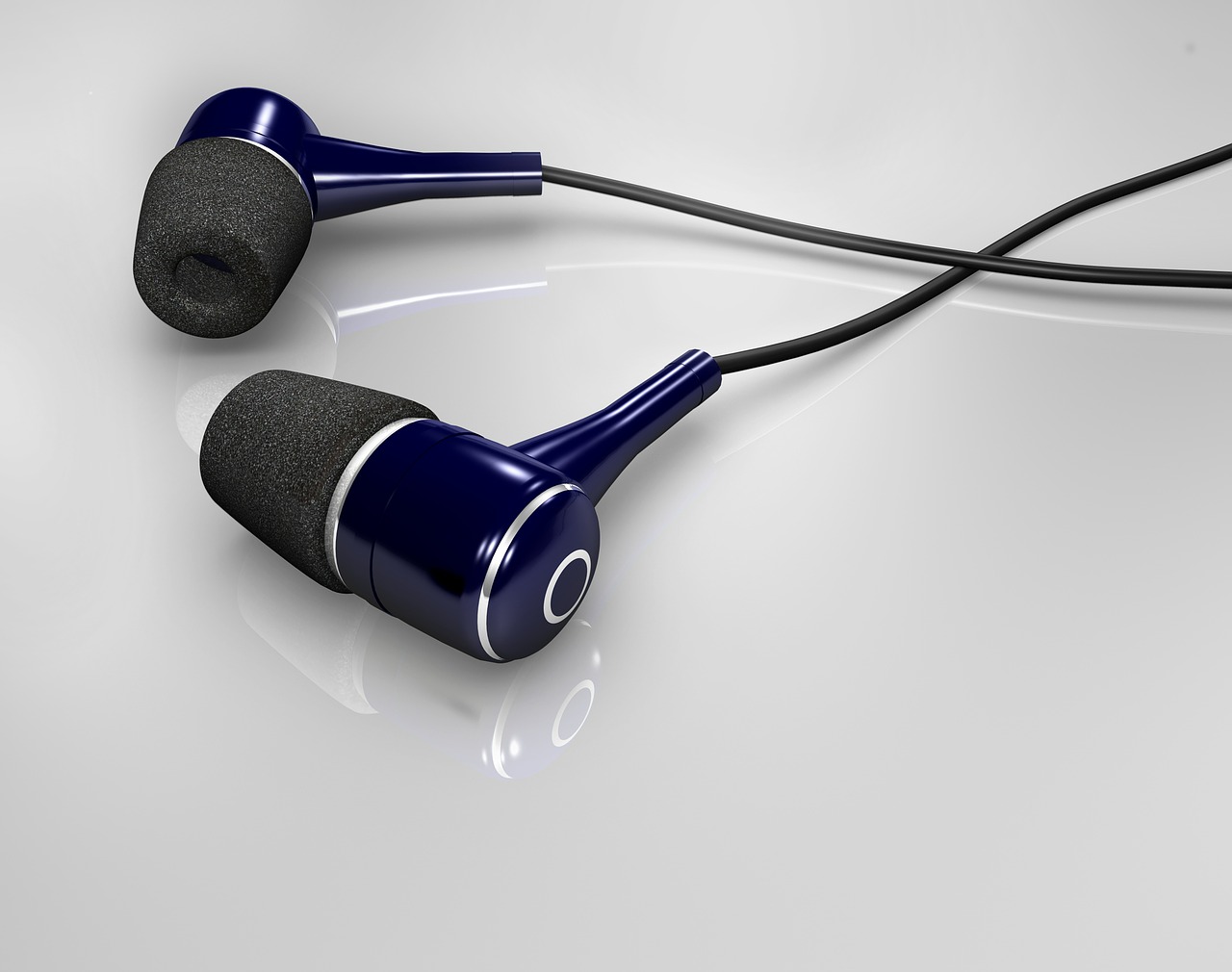 Ear tips and earbuds
The ear tips of your earbuds will have a significant impact on the sound quality of the earbuds. The best ear tips for small ears will be flexible and soft. You will need to experiment with different sizes and styles of ear tips to find the ones that provide the best sound quality. Once you have found a pair of ear tips that work for you, it is advisable to replace them as they wear out over time. There is an almost infinite number of different types of ear tips available, with some being more suited to certain types of music than others.
There are many different earbuds available, with the most common being earbuds with a straight cable, but there are also earbuds with kinked cables, earbuds with flat cables, and even earbuds designed to fit around the ear are also earbuds. The best type of earbud for you will depend on your personal preference. If you are interested in around the neck headphones, we have reviewed the Best Around the Neck Bluetooth Headphones.
Are earbuds dangerous to your hearing?
Noise-induced hearing loss (NIHL) is the most common kind of hearing loss. It occurs when the delicate hair cells (cilia) inside the cochlea become damaged by loud sounds. Once these hair cells are damaged, they do not grow back. Damage from noise may occur gradually and without you even noticing it. Even a single exposure to very loud noise can cause NIHL.
Also, listening to loud music can cause a condition known as tinnitus characterized by a constant ringing or buzzing in the ears.
Many young people use earbuds without giving much thought to how loud they are listening or for how long. These habits can put them at risk for NIHL and tinnitus.
You should never have your earbuds so loud that you cannot hear anything around you and you should always strive for the highest quality earbuds to ensure that bass is transmitted efficiently, and at a safe and enjoyable volume.
Following these two simple steps should be enough to keep you safe, but if you would like more information on what the dangers are from the experts, check out what Healthy Hearing have to say.
Wrap Up
There you have it, the six best earbuds for small ears your money can buy. Today, we recommend the Beats urBeats3 Wired Earphones as the ultimate winner thanks to their well-balanced audio profile, excellent sound isolation, and customizable fit.