Best Budget Bluetooth Headset
Online browsing for budget devices is interesting. Once you type in your range of permissible cash, you'd get an avalanche of knock offs with the oddest brand names. The price tags are attractive, though.
They promise you the purest most unmistakable sound but deliver a headset that's barely audible. And of course, it needs to recharge every half hour.
This doesn't mean that all moderately priced devices are duds. You need to do a thorough search and assess the products on display meticulously. Alternatively, you can read our picks of the Best Budget Bluetooth Headset, and pick the one that's right for you.
Here's a roundup of the best budget Bluetooth headsets currently in the market. In addition to a few pointers on how to select the one that matches your needs. So read-on!
The 7 Best Budget Bluetooth Headsets Reviewed
We've already established that this list only contains affordable devices. Moreover, we selected the devices based on sound quality, range, configuration, talk time, and controls.
As you browse through the different headset models, keep in mind what features matter to you the most.
The Mpow is among the strongest headsets in this list. It provides superior sound quality, does an excellent job at minimizing noise, and it comes with a bunch of practical bells and whistles.
This headset can be connected to a couple of Bluetooth devices at the same time. So as you walk around the room, you could be connected to your smartphone and your laptop simultaneously.
In case you're moving about in a spacious place, that's fine. These headphones would still send and receive a clear audio signal even at 50 ft away from the device. Moreover, the noise-cancelling mic would keep your voice crisp and clear.
A headset's fit is of crucial importance, as you often wear them for hours on end. The Mpow is among the few headsets that feel extra comfortable. That's not surprising with the thoughtful padding and adjustable positioning.
On top of all that, this headset comes at a fair price below $50.
✓ Long connection range of 50 ft
✓ Ample talk time of 22 hours
✓ Quick charging in 1.5-2 hours
✓ Dual connectivity to two individual devices
✓ Noise-cancelling mic
✓ HD voice
✓ 270 rotation to suit both ears
✓ Comfortable ear cushions
✓ Can work as a wired headset
✓ Works with Siri and Google assistant
✓ Supports media play
‍
✗ The mute function works from the cell phone only
✗ Some media play functions are inconsistent
This headset's space-age appearance comes in sharp contrast with the classical looks of the Mpow, but they do have plenty of other stuff in common. Mainly, the crystal clear sound, dual pairing, and the extra-long talk time.
The ICOMTOFIT is a bit more advanced in its connectivity, compatibility, and the functions you can carry out with the headset controls. It offers an entirely hands-free experience as it supports Siri and her peers. The headset will also alert you about the phone number of a caller, the connectivity status, the battery level, and a few other essentials.
Comfort and good fit are spelled out in the name of this headset, and they indeed show up in every part of the design. You can wear it for hours without feeling annoyed, thanks to the sizing, full rotation, and ergonomic design of the frame.
It comes at a highly affordable price, and its performance is stellar, so if you work from home, keep this one in your mind.
✓ Advanced Bluetooth tech
✓ Dual pairing
✓ 33 ft range
✓ Provides 8-10 hours of talk time
✓ Swift charging in 1.5 hours
✓ Full compatibility with various systems
✓ Clear music and calls sound quality
✓ HD mic is built into the headset
✓ Fits either ear
✓ Comfortable and lightweight
✓ Fully adjustable
✓ Ear gels come in 3 different sizes
✓ Supports Siri and other assistants
✓ Easy Mute/Unmute
‍
✗ Doesn't hang too well if someone has small ears
✗ Noise cancellation isn't its strongest suit
Those in-ear buds are all the rage nowadays. Let's be frank here; tech isn't always about functionality. Sometimes, it's purely to stay up-to-date with the latest trends, and that's fine.
They aren't just the coolest new thing, though. The AUKEY earbuds are brilliant audio performers. Sending and receiving crystal clear sound couldn't be better, and as it has one of the longest runtimes per charge, you can keep talking without fearing sudden cut-offs.
These earbuds are great if you like to talk while driving or prefer a compact headset to the more obvious over-ear models.
✓ 35 hours of playtime
✓ Touch controls
✓ Easy pairing
✓ Crisp clear sound
✓ Water-resistant
✓ Earbuds can be used individually
‍
✗ Touch controls might get a bit inconsistent after a while
✗ The earbuds feel a little loose while moving
The sound of Sony devices has always been a class of its own. This headset follows the same tradition of providing a sound that fully surrounds you. That's why it's best suited for these folks who like to hear music most of the time, but need to stay connected to their phones as well.
This headset design is suitable for people who prefer a lightweight device but aren't big fans of earpods. The thin cable will also keep the buds in place as you move around. But it's not the best pair for doing sports though.
✓ Superior sound quality
✓ Hands-free calling
✓ Digital assistants supported
✓ Flexible cables
✓ Magnetic buds
✓ 15 hours of play time
✓ Simple and practical design
‍
✗ Takes about three hours to charge fully
✗ Doesn't have noise cancellation
This headset comes with the highest price tag on this list; however, it's still within the $100 limit. So is it worth the extra cash? Well, pretty much.
The Voyager Legend headset looks, sounds, and performs like a top of the line device. The best feature is its noise cancellation and crystal clear sounds.
It has three mics which allow this headset to filter out any surrounding noises.
The controls are quite intuitive, easy to handle, and accessible. But it's best to take full advantage of the hands-free mode. This headset will talk to you! And as it has a voice recognition capability, it'll listen to you as well.
If you need to make plenty of your phone calls outdoors, this headset would be among the best options.
✓ Sleek and elegant design
✓ Smart sensor turns on when its worn
✓ Quick charging
✓ Wide range of up to 33 ft
✓ Talk time 7 hours
✓ Voice recognition tech for hands free functions
✓ Triple mics provide complete noise cancellation
✓ Wind cancellation allows open air calls
✓ Easy controls
✓ Smart management of calls
✓ Water resistant
‍
✗ A bit more expensive than the other headsets
✗ Connects to smart phones only
It's hard to believe that this wireless headset can be acquired for less than $50. It's top tech, prime quality, and fits the corporate image to the nines.
You could make calls in a noisy place, or broadcast your speech to a room full of people. The elaborate audio system inside the Comexion cancels ambient noises effectively so that you could focus fully on your conversation.
Furthermore, this headset neutralizes the noises caused by moving around. So if you're in a boardroom or on stage, it'll deliver your words in crystal clear form. You could also chill and listen to music, and enjoy being fully connected to a host of Bluetooth devices—all with this little gimmick.
It's not too tiny, but it hangs nicely around the ear. And it has the same performance of the much bulkier sets. Most users feel comfortable, fit well, and can wear it with ease all day. If that's what you need, then you can join the club!
The controls' alignment makes them hard to miss or confuse, especially if you prefer buttons over a touch screen. This is one of the headsets that let you control most functions, without needing to reach out to your smartphone or other paired device.
The power button, call controls, media selector, mute function, and Siri assistance, are easily accessible, and that's a big plus. Considering that these are the functions people use most of the time.
✓ Compact and easy to walk with
✓ Clear high-quality audio
✓ Mic rotates 180 degrees for convenience
✓ Elaborate noise cancellation
✓ Working range of around 33 ft
✓ Talk time 8-10 hours
✓ Intuitive controls
✓ Dual pairing
✓ Versatile connectivity to various devices
✓ Lightweight and fits well
✓ Sweat-proof
✓ Elegant storage box
‍
✗ The hands-free voice functions are a bit limited, compared to similar models
✗ The case doesn't offer charging services
The Beartwo neckband headset is designed for outdoor/indoor usage. You can stay connected to your work while doing some exercise out in the sun. And if you'd rather listen to music or a podcast as you cycle 5 miles offroad, you can still do all that as this headset gives you about 16 hours of playtime.
It's an aesthetically pleasing device that doesn't put any extra weight on your ears, just the little in-ear buds. And once you're done using the headset, fold it and put it in your pocket or purse. It's a breeze to carry around.
The Beartwo has a decent sound performance, but probably not as sharp as the previous models. It still has noise cancellation, high compatibility, and user-friendly controls.
✓ Indoor/outdoor versatility
✓ Foldable ergonomic design
✓ 16-18 hours play/talk time
✓ Lossless sound transmission
✓ Retractable cables are controlled with a single button
✓ Intuitive controls
✓ Water-resistant
‍
✗ It takes about 31/2 hours to recharge
Do You Need Bluetooth Headsets?
A wired headset often provides premium sound quality, continuous connectivity, and it doesn't need recharging. So when does a person decide to ditch the wired headsets and go for wireless ones? Are you considering whether you'd prefer the Best Around The Neck Bluetooth Headphones? Here are some cases when a Bluetooth headset is a better choice.
Staying connected while moving at a distance more than the earphone cord length
Dual connection to other Bluetooth devices
Hands-Free control while driving, working, or playing sports
Onstage flexibility to move and talk with clear audio
Price, performance, reliability, and sound quality matches or exceeds wired headsets
How to Choose the Right Bluetooth Headset?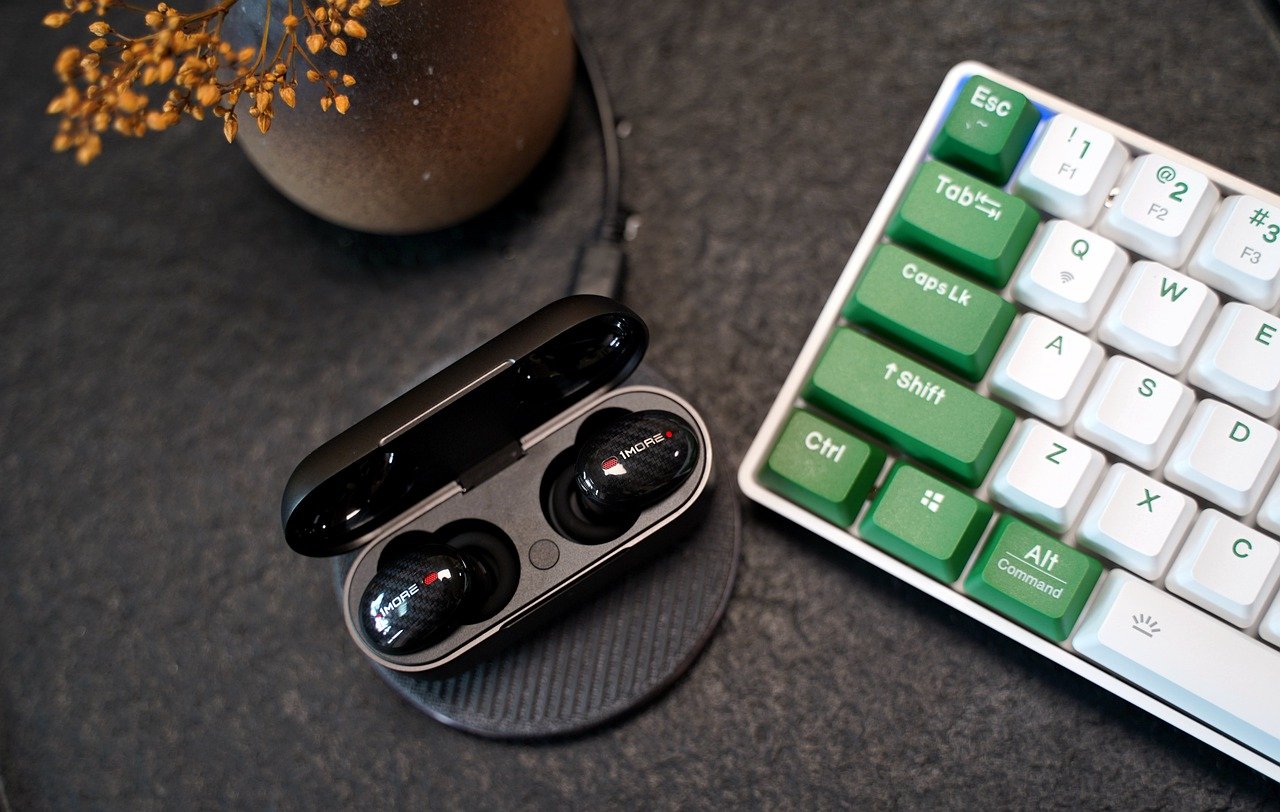 While these headsets are relatively cheap, that's no reason to select a misfit and order a new one every other day. Here are some pointers that should guide your decision-making process.
Usage
Are you usually close to your devices, or need to move farther away? Do you need the headset to listen to music, make work calls, or broadcast to an audience? And finally, are you mostly in a quiet indoor space, or are you frequently outdoors in buzzing surroundings?
The answers to these questions should point you towards the right headset.
Fit
Headsets should fit snugly, without much effort to squeeze them in or around your ears. If they're loose, they'll fall, and if they fit the wrong way, you'd continuously take them off.
Range
A range of 33 ft is the standard for wireless headsets. However, headsets like the Mpow provide a 50 ft range. Also, some fall below the 15 ft distance, so be careful of that type.
Talk Time
You can get 5 to 15 hours of talk time from the various models listed above. The charging time often increases with the runtime, think of it as a fair tradeoff.
Sound Quality
Three things are at play here: the quality of music, the clarity of sound in a phone conversation, and the dependability of the audio signal if you're on stage talking to an audience. The other variables you should consider are the noise level and whether you're indoors or outdoors.
There's a good selection for each one of these cases.
Conclusion
When it comes to selecting audio devices, it's hard to say that one model would fit all. We all have different requirements and widely varying lifestyles. If I'd recommend a top-performing headset that would suit most people, I'd say it's the ICOMTOFIT Bluetooth Headset.
It works great with music and regular conversations, it has a wide dynamic range, a practical talk/playtime of 10 hours, and can be used equally well at work or home.
If you are a trucker, take a look at the Best Bluetooth Headset for Truckers next!