The Best Turntables Under $500
Those who've tried vinyl knows how warm and pleasing it can sound. It clearly surpasses digital audio in terms of being vintage and authentic.
Unfortunately, turntables are known for being a lot more expensive than their digital counterparts. However, you can still enjoy a similar experience at an affordable cost.
In this article, I'll review the five best turntables under $500. And don't worry, a low price doesn't always mean low-quality. Let's see!
The 5 Best Turntables Under $500
How does every turntable perform? Are there any cons to consider? That's what I'll answer in each of the following reviews.
Audio Technica has been amusing us with their new line of turntables since 2019. And with their well-respected position in the audio world, we can be quite confident with their products.
The AT-LP120X model comes as the updated version of the classic LP120. Luckily, Audio Technica improved a bunch of its features without straying too far with the price.
First things first, the LP120X is equipped with a direct-drive motor. This is a handy upgrade since most of the affordable turntables depend on a belt-driven system. I don't prefer belts since they can get loose, which would affect the sound quality.
The LP120X has a built-in phono preamp to convert the line-level into a phono signal. This way, you can directly plug this turntable into your powered speakers without any additional equipment.
If you want to purchase a standalone preamp, you can simply turn off the built-in preamp to get a regular line signal.
On the downside, some customers were a bit annoyed with the counterweight. You might need to adjust it several times before it can make proper contact.
✓ Phono/line output
✓ It has a stylus light to illuminate the starting groove
✓ Equipped with an aluminum platter to dampen vibrations
‍
✗ The overweight might need consistent adjustment
Paying under $500 would get you a nice turntable. But still, this might be too much for a beginner who doesn't yet know the beauty of Hi-Fi. If this applies to you, then you should love the ultra-affordable AT-LP60X.
Again, Audio Technica releases this turntable as an upgrade to an older model. Taking a quick look at its reviews should tell you how successful they were. Although it runs on a belt-driven motor, no customer complained from loosening or any other dysfunctionality.
Audio Technica equipped this turntable with a tonearm and cartridge with amazing quality. The complaints about problems like skipping are notably few. Best of all, you can replace the diamond stylus in case something wrong happens.
At this price, Audio Technica still managed to add a built-in preamp. It functions well, but certainly won't give the clearest sound. If so, you can easily switch it off and plug your own preamp.
However, you can't really pay this much without expecting some issues. Perhaps the most notable disadvantage lies in the distortion. Many users noticed that the distortion increases as the instruments layer up. Then again, this shouldn't be a major problem for beginners.
✓ Most Affordable
✓ Phono/line output
✓ It has a die-cast aluminum platter to reduce vibration
✓ Replaceable diamond stylus
‍
✗ Distortion gets bigger as instruments layer up
We crave vinyl for that sweet, warm tone it produces. Distortion is sometimes appreciated. But when it gets out of control, it becomes infernally annoying. If you're all about high-quality, you should love this turntable from Pro-Ject.
First and foremost, this turntable features the amazing 2M Red cartridge from Ortofon. The best thing about this cartridge is its body material. Ortofon used the highly-rigid Hopelex to eliminate the unwanted resonance.
With carbon construction, the tonearm also contributes to the sound clarity by dampening the noise. Additionally, the carbon finish fits better with the overall vintage design when compared to metal or plastic.
To match the widest variety of vinyl records, Pro-Ject equipped this turntable with a wider and heavier platter than most other models.
But before purchasing this turntable, there's an important note you have to bear in mind. Since it doesn't feature any buttons, you'll have to carry the whole process yourself. There's no easy button for an auto-return. You have to stop, manually place the tonearm, and drop it.
That said, beginners might not appreciate this turntable. It needs a savvy audiophile who's willing to go through all the balancing and adjustments to enjoy perfect tunes.
✓ Highest Audio Quality
✓ Mesmerizing design with a reflective plinth
✓ High-quality 2M Red cartridge
✓ 8.6″ carbon tonearm
✓ It comes in bright yellow and purple for funky listeners
‍
✗ Might be inconvenient for beginners who prefer buttons
It's quite sad to see some people deterred from Hi-Fi after getting confused with the components, queuing, etc. If this sounds familiar, I can happily tell you that it doesn't have to be that way!
The DP-300F is undoubtedly the best turntable a beginner can get. To start it, simply place your record and hit the start button. The tonearm will automatically move and drop in position.
When the first side is done, the platter will stop, and the tonearm will get back into the starting position. This will leave you with the simple task of flipping the record and pressing the start button again.
And of course, you can manually queue the tonearm via its lever to play any part you want.
Expectedly, this turntable won't sound as warm as my other suggestions. The market is full of better cartridges than the DSN-85 featured here. On the bright side, you can easily replace this cartridge thanks to the detachable headshell.
However, you'll be relatively limited by the amount of sound improvement with the plastic stylus you can do.
With the built-in preamp, a Hi-Fi rookie shouldn't face problems with the setup. The only thing I don't like is its switch placement. You'll have to lift the mat and rotate the platter to access this switch. A front-face placement would've been much more convenient.
✓ Best for Beginners
✓ Attractive design
✓ It runs automatically to fit beginners
✓ Equipped with a detachable headshell
‍
✗ A quite low sound quality
✗ The preamp switch is placed under the platter
In case you haven't heard about it before, Rega Planar is an authentic British company that has been in the turntable market since the 1970s. It's such a pleasant surprise to stumble upon one of their high-end products at such an affordable price.
First and foremost, the Planar 1 runs on a 24v low-noise belt-driven motor. As a result, the sound comes out with the least amount of vibrations and speed change.
To improve the sound quality further, Rega used its patented RB110 tonearm with the highly effective bearings. It allows you to fine-tune the counterweight to match your audio preferences exactly.
Although the plinth is reflective, it's not made from actual glass like the later Planar models. Instead, Rega used some sort of shiny resin. I honestly have no problem with this since it contributes to a lower price. But some audio savvies might appreciate a better construction.
I can't really express how much I love the Planar 1 design. It comes in two colors, gloss white and gloss black. Both of them look incredibly stunning and premium, especially without any buttons ruining the continuity.
But this very advantage might also be a con. Beginners might have a bit of a hard time in queuing the tonearm and adjusting the rest of the components without buttons.
✓ Best Value
✓ High-end sound with the 24v synchronous motor
✓ Low vibration output thanks to the heavy platter
✓ Superior accuracy with the low-friction bearings
‍
✗ Quite expensive
✗ The plinth isn't made from actual glass
A Turntable Buying Guide: How to Choose Your Record Player
Savvy audiophiles should know their stuff pretty well. All they need is some recommendations to know what's new on the market. On the other hand, Beginners usually get lost in the vast world of turntables when they take the same approach.
That's why I'm writing this guide. It should tell you everything you need before you go shopping for a turntable.
Take a look at our review of the Best Audiophile Headphones if you need an excellent pair of headphones for times when you can't use your new turntable.
First Things First, How Does a Turntable Work
I know that most of you already know the concept, but I'll briefly restate it to make sure everyone's on the same page.
Any vinyl record has a tiny, continuous groove that runs from the edge into the center. You can't really see it but you should roughly feel the texture. Within this groove, there are tinier ridges with different sizes and shapes.
When the turntable's needle moves through the groove, the tiny ridges vibrate it back and forth. These vibrations are then transformed into phono sound waves.
Consider the Playback Mode: Automatic vs. Manual
Here's what surprises most of the beginners about turntables. Unlike most of the other audio gear, turntables don't necessarily run with a simple button.
In the most beginner-friendly designs, automatic turntables move the tonearm into the starting position without any effort. They also stop the platter when one side finishes so that you can flip the record and press the start button again.
Manual turntables are the exact opposite. You'll have to move the tonearm when the record starts manually and after it finishes. It's not that hard to learn, but you'll probably scratch a bunch of records until your hand becomes steady enough.
There are also semi-manual turntables that lift the tonearm automatically when it finishes. They aren't that common in the market, though.
What Should You Choose?
You probably didn't expect this, but I think you should go for manual turntables. Yes, they'll be pretty hard at first. But I think it's a skill you need to learn to enjoy the full experience of turntables.
If you want to play a record in the middle, automatic turntables won't be useful. And the semi-automatic system doesn't provide that much value anyway.
Check the Turntable Speed
Turntables can vary the platter speed to fit different records. For instance, 7-inch records need to be played at 45 RPM while 12-inch records suffice with 33 RPM.
Any turntable must support both speeds. Otherwise, you'd be restricted with the number of records you can play.
Some companies go the extra mile by supporting 10-inch discs with 78 RPM. But since these discs are pretty rare, it won't be a major disadvantage if you missed this feature.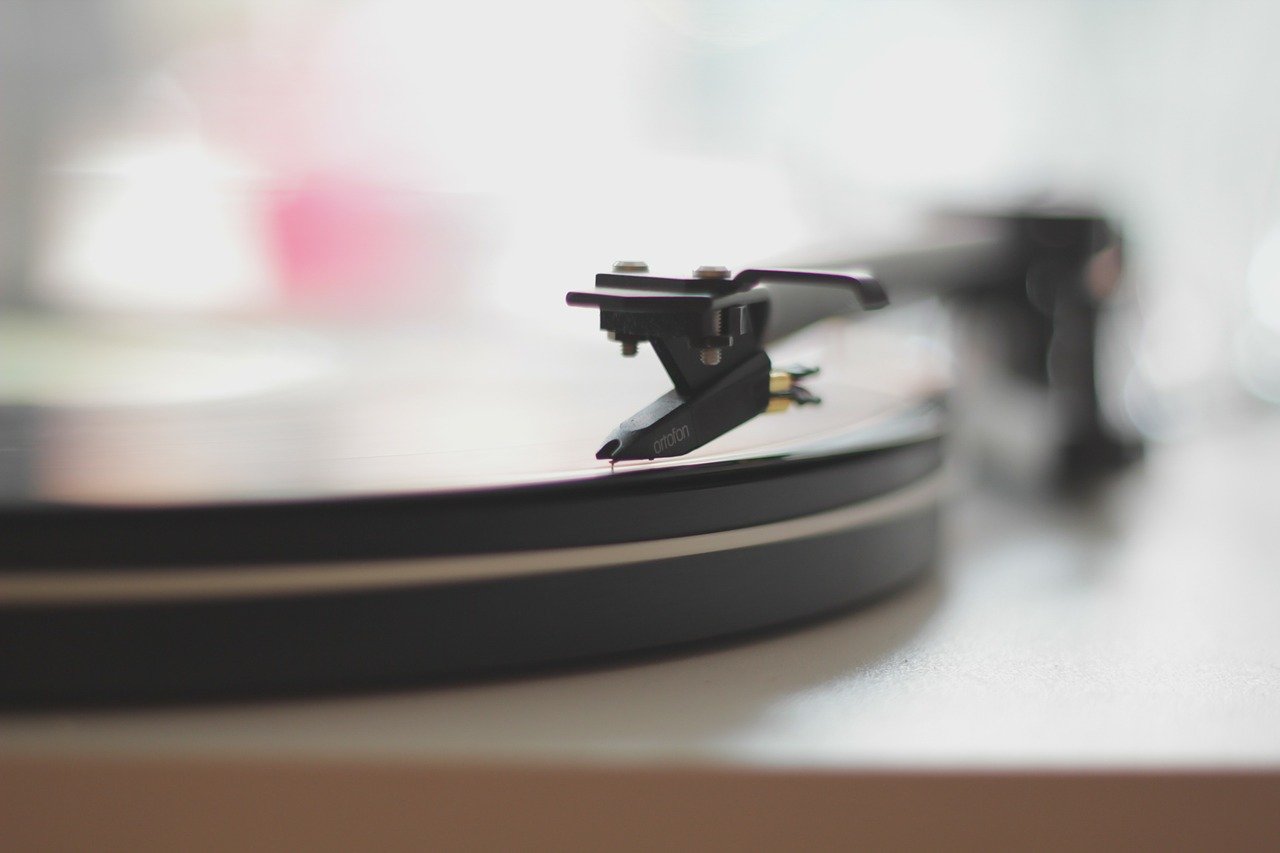 Inspect the Materials
Turntables can't be free of distortion, no matter how good they are. But this is actually valued by many audiophiles who don't like how perfect digital music sounds. Nevertheless, choosing the right materials would guarantee that the distortion won't replace the actual music.
That said, 3 main components can improve or ruin the music according to their material.
First and foremost, the cartridge. This is the main part that directly affects the quality of the music. It's crucial to pick a turntable with detachable headshell to change the whole cartridge if it gets broken easily.
Then, consider the tonearm. It's important to pick a material that can dampen the unwanted random noise. I think carbon has the required stiffness for this job.
Lastly, the platter. The heavier it is, the more it will dampen motor vibrations. You can also consider a platter mat to improve the stability of the discs.
Think about the Intended Position
If you're planning to place your turntable wherever you can clear space, you might want to rethink it. As I said earlier, the sound of a turntable depends mainly on the vibration of the stylus.
Guess what? It can also pick up random vibrations from the surrounding environment. This usually results in random humming or even multiple skips.
Therefore, you have to consider a sturdy shelf capable of isolating any interferences. If you're willing to spend a bit more, you can opt for a specially-designed turntable stand.
The Verdict
After thorough research, I can confidently say that Audio-Technica AT-LP120X is the best turntable under $500. Its direct-drive motor and heavy platter should give the best sound possible.
If you want to go lower than $100, then Audio-Technica AT-LP60X-GM should suit you. You can even replace the stylus to make it sound better.
The Pro-Ject Debut Carbon is definitely the best in terms of audio quality. I like how the carbon tonearm dampens random vibrations.
Don't forget to consider the rest of the setup before buying a turntable. See you in another buying guide!