Are you looking to improve upon your in-car entertainment by replacing your standard, time-worn factory speakers with a pair of powerful 6×9 speakers? Stick around until the end of this article as we are about to shed light on the best 6×9 speakers available today.
What are the Best 6×9 Speakers?
Starting off our list is a pair of speakers that offer a great deal of value for at an affordable price tag, the Pioneer TS-A6970R. These speakers' design is not only visually appealing, but it is also rugged, so rest assured knowing you will not have to replace this pair of speakers any time soon.
The TS-A6970F is one of Pioneer's A-Series speakers, which are known to provide super crisp vocals, pounding drums, and decent bass lines. Both the mids and highs are as clear as you would want them to be, and the bass is surprisingly deep and thumping for such affordable speakers.
The TS-A6970F speakers are available in several configurations, including 3-way, 4-way, and 5-way, with the former being the most affordable and the latter being the most expensive. Not only that, but the 5-way variants are available in 2 wattage values: 600w and 700w.
The 3-way configuration is composed of a woofer, tweeter, and mid-range. In contrast, the 4-way design has the same components in addition to a super-tweeter that grants the system higher frequency reproduction capabilities, exceeding the 22kHz mark. Quite impressive!
It is also worth noting that all of Pioneer's A-Series 6×9 speakers feature mica-matrix woofers of several layers. The purpose of these woofers is to reduce distortion at higher volume levels by maintaining rigidity, allowing the bass to shine, underpin and emphasize the music playing.
The Pioneer TS-A6975R can run off a factory head unit and still sound surprisingly good. However, we recommend utilizing an aftermarket head unit or even an outboard amplifier if you want to experience the full potential of these speakers—all in all, an excellent product for the price.
✓ Long-lasting construction
✓ Superb power handling
✓ Multiple configurations
✓ Excellent frequency range
✓ Extremely cost-effective
‍
✗ Somewhat cheap build quality
Kenwood is another prominent brand in the world of audio equipment, and the best-selling pair of speakers, the KFC-6965S, is a testament to their quality. These speakers deliver one of the most admirable performances on our list considering their highly affordable price tag.
The Kenwood KFC-6965S are budget-friendly speakers, meaning that you should not expect the most incredible bass quality out there. Further, while clear and pleasant, the highs that these speakers produce are not ground-breaking either. Nevertheless, the speakers offer a lot for their price.
These Kenwood speakers feature a 3-way design, meaning that sound is produced from three different components: the woofer, mid-range, and tweeters drivers. Each of these components boasts high efficiency in a specific frequency range, offering an overall balanced sound.
Compared to speaker sets that feature only a single, general-purpose driver that is responsible for producing all frequencies, the Kenwood KFC-6965S's dedicated drivers are optimized to work in specific ranges. Combined, they create a super clear and accurate sound.
The Kenwood KFC-6965S speakers feature a tremendous sensitivity rate of 92dB, which is almost as sensitive as the JBL GTO939 Premium. What is more, the speakers can handle a considerable amount of power, with a power rating of 45 watts RMS.
The Kenwood KFC-6965S speakers will work correctly with your stock or aftermarket head unit. And considering their power handling capabilities, you can add an external amp if you want to achieve a bigger, more powerful sound—the best 6×9 speakers for tight budgets.
✓ Affordable price tag
✓ Excellent sensitivity
✓ Crisp highs and mids
✓ Distortion-free bass
✓ Great power handling
‍
✗ Somewhat cheap build quality
The Infinity name means a lot in the vast world of audio equipment, but the thing about Infinity products is that they are usually quite costly. The Infinity REF-9623ix speakers break out of that mold and provide an excellent performance worthy of the Infinity name at an affordable price.
This pair of speakers is strongly recommended for people who do not listen to a lot of bass-rich tracks. Nevertheless, the speakers are still capable of delivering rich, deep lows, thanks to the use of the Plus One woofer design which helps maximize cone surface area for richer lows.
The Infinity REF-9623ix speakers are equipped with massive textile dome tweeters that can project smooth, clean high frequencies. They are also equipped with large voice coils that grant them superb power-handling capabilities at 100 watts RMS, which is quite impressive.
The Infinity REF-9623ix are the only pair of speakers on this list that match the sensitivity level of the JBL GTO939 at 94dB. These speakers will work well with a stock head unit, but it is highly recommended to pair them to an aftermarket head unit or outboard amp for ideal results.
It does not come as a surprise that this is the only pair of speakers that can rival the JBL GTO939 considering the same company, Herman International own both JBL and Infinity. You will find that both speakers share a lot of the same technologies, hence their outstanding performance.
Some of the technologies that are in common between this pair of speakers and the GTO939 are the Plus One woofer design, UniPivot edge-driven dome tweeters, and brightness control for the tweeters. The Infinity speakers are only available in a 3-way configuration, however.
✓ Clear highs and mids
✓ High power handling
✓ Distortion-free bass
✓ Excellent sensitivity
✓ Affordable price tag
‍
✗ Somewhat cheap build quality
The Polk Audio DB692 speakers strike the perfect balance between versatility and mobility. The DB692 is a marine-certified 3-way speaker that boasts tremendous power-handling capabilities of 150w RMS. Its sensitivity is also close enough to the JBL GTO939 at 93dB and 4-ohm impedance.
This speaker features a polypropylene, UV-tolerant woofer cone with a substantial rubber surround that ensures optimal resilience and accurate playback. The highs produced by this speaker are merely astounding, thanks to the use of two silk dome tweeters that provide precision and detail.
The Polk Audio DB692 speakers feature a built-in crossover network that ensures that both the highs and lows flow to the right drivers. As a result, the speaker boasts excellent sound imaging and isolation of frequencies, so you should expect an all-round balanced sound quality.
Thanks to these speaker's tremendous power-handling capabilities, you will be able to drive them using a broad range of aftermarket receivers. We recommend powering them with an outboard amplifier if you wish to achieve maximum potential and a bigger, more captivating sound.
The Polk Audio DB692 speakers are not all about powerful performance, as they feature rugged grills that not only will last you for a considerable amount of time, but also add a nice flare to the car's interior. We recommend these speakers if you are looking to do a custom installation.
If you are someone who champions intense bass production, this speaker may not be the right fit for you. It would be best if you also kept in mind that you may experience minor distortion at peak power with this speaker. Nevertheless, the Polk Audio DB692 offers excellent flexibility and resilience.
✓ Very natural sounding
✓ Dirt and water-resistant
✓ Superb power handling
✓ No modifications needed
✓ Decent bass production
‍
✗ Somewhat cheap build quality
Kicker has established a very admirable reputation when it comes to accurate sound production and unit compactness, and this 3-way coaxial speaker is a great example. This speaker does an outstanding job of producing clear and dynamic sounds for an interactive audio experience.
The new Kicker 43DSC69304 features a 2-inch polypropylene woofer that is enriched by ribbed polyester foam which helps take the sound from the source and produce it in a high and detailed fashion. It does not matter how you tune the volume or frequency; the output will remain faithful.
With the Kicker 43DSC69304, you can forget about audio hoarseness entirely, as this speaker features a 0.5-inch PEI dome tweeter and a super tweeter. The latter component is responsible for handling higher frequencies and emitting them with precise detail, clarity, and ambiance.
The Kicker 43DSC69304 speaker is one of the most versatile speakers on this list, as you can pair it with just about all head units. Even if you pair it to a lower-powered unit, the motor within the speaker will effectively drive the woofer, which will grant you the sound volume you desire.
Just like most of the speakers on this list, the Kicker 43DSC69304 tends to showcase its full potential when paired with an add-on amp. The motor that this speaker house does a great job of handling higher power, so you will be able to get the kick you want with any problem.
One of the most vital selling points of these speakers is their thin woofer design which allows it to be fit in your car's door without taking away anything from the window's mechanisms. Overall, the 43DSC69304 is undoubtedly the speaker you want if you champion clarity and compactness.
✓ Compact construction
✓ Super loud and clear
✓ Great bass production
✓ Extremely cost-effective
✓ Excellent door speakers
‍
✗ Somewhat cheap build quality
Rockford Fosgate is yet another prominent name in the world of audio equipment. The brand is known for putting out high-quality speakers that produce full and smooth sound, and the Punch P1692 is one of the best examples of the brand's excellence and quality.
The Rockford Fosgate Punch P1692 speaker features a frequency response range of 60Hz to 22kHz, flaunting a reliable sensitivity rating of 91dB. Its FlexFit basket design with the fastening holes allows for ease of mounting and installation on any vehicle model.
This speaker features a mineral-filled, polypropylene-injected molded woofer cone with a butyl rubber surround. In simple terms, it can provide excellent sound production and quick response with ease. The cone material is one of the best when it comes to cranking loud music.
The Punch P1692 speaker features the Vertical Attach Sound Technique, which is the latest in terms of attaching the surround to the cone. This new attach technique helps boost the effective radiation area by around 25%, allowing the speaker to produce a fuller and more robust sound.
The Rockford Fosgate Punch P1692 speaker is capable of handling high frequencies with ease, thanks to the use of a 3/4-inch PEI dome tweeter. The speaker provides excellent clarity across its frequency range at any volume, so you do not have to worry about distortion at peak power.
The remarkable thing about this speaker is that it fits right in without the need for any modification or extra handy work. Another thing that sets this speaker apart from the rest of its competitors is its ability to isolate every instrument, allowing for precise and more enjoyable sound quality.
✓ Very well-built speakers
✓ Needs no modifications
✓ Clear highs and lows
✓ Balanced sound quality
✓ Potent output
‍
✗ Somewhat cheap build quality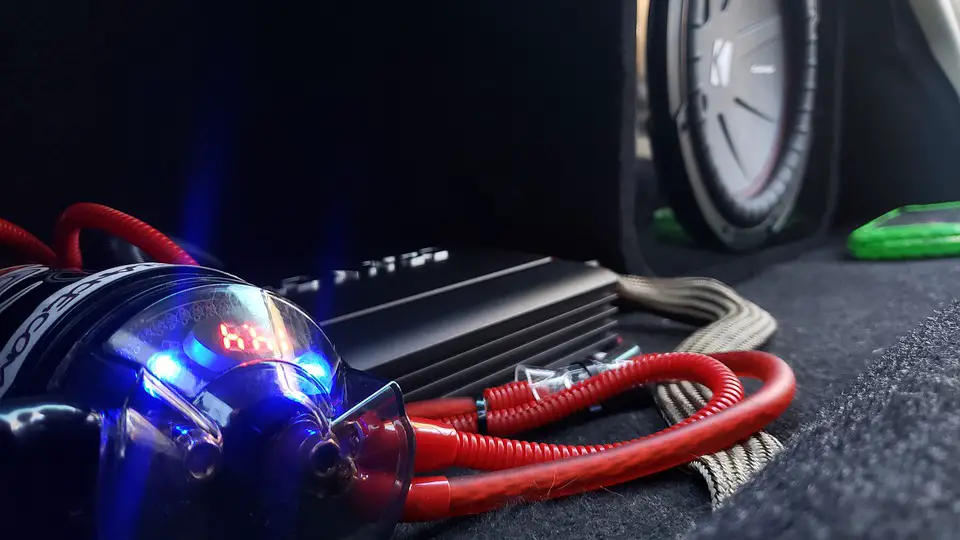 Things to Consider Before Buying 6×9 Speakers
The market is deluged with a massive selection of 6×9 speakers, which can make it hard for you to pinpoint the right product. To ensure the most value for your money, consider the following when deciding on the Best 6×9 Speakers.
Audio Quality
The most crucial factor to take into consideration when shopping for any speaker is the quality of its output across the full spectrum of audio. By the full range of audio, we mean the highs, mids, and lows. Luckily, all the units mentioned above offer top-notch audio quality.
If you are on a tight budget, we recommend opting for a pair of speakers that deliver clear highs and mids without any bass bleed. Such speakers will not require the installation of a subwoofer, which in turn will save you a lot of money. A prime example is the JBL GTO939 Premium.
Sensitivity Rating
Speakers with higher sensitivity ratings can put out audio that is loud enough to outshine the ambient noises from the road. Any speaker with a rating that is above 87dB can be considered a reliable option. All the products mentioned above boast +90dB ratings.
Sound Clarity
You want to make sure that the pair of speakers you are about to buy delivers crisp, clear sound across their entire spectrum. High-quality speakers will not exhibit any distortion of sound even at peak power. The highs and mids should also be completely clear of any bass bleed.
How can you go about testing speakers for sound clarity? Well, all you need to do is play a few sibilant songs and listen attentively. If you notice any harshness in the sound, look for a different speaker. High-quality speakers should deliver smooth transitions between different frequencies.
Sound Volume
You want to be in full control of the volume of your music, which is why you should look into buying speakers that offer you such control and that exhibit distortion-free sound even at higher volumes. You will find many coaxial speakers on our list that offer such convenience.
Other Factors
You want to inspect the quality of the tweeters, as well as their size, shape, and material. Also, please pay attention to the woofer's material by making sure it is stiff yet lightweight. Lastly, make sure the surround's material is rubber to ensure the optimal facilitation of free movement.
Final Words
As an audiophile, you should be extra critical of the speakers that you spend your money on, and we have made sure that none of the products reviewed in this article is subpar in any way. Let us know which one of the speakers mentioned above you decided to opt for and why.