VANKYO C751 Review
Today we are taking a look at the VANKYO C751 Bluetooth Headphones, the updated version of the Vankyo C750 that we reviewed earlier this year.
The C751 hybrid active noise-cancelling headphones are the latest product in their lineup and feature a collapsible design, Bluetooth 4.1 connectivity, and a wireless range of up to 33 feet.
Build quality
The headphones themselves are made from a combination of plastic and aluminum with a breathable leather headband. They come in two colors; silver and black. The ear cups are adjustable 90 degrees and have a soft cushion on the inside for comfort. The earcups are large enough to cover the ears with decent sound isolation without being too bulky or heavy. They also fold flat in case you want to carry them around with you in a bag or backpack.
✓ Fit type: Over-ear
✓ Back: Closed-back
✓ Connection: Wireless/Wired
✓ Colors: Black, White
✓ Excellent construction, good sound quality
Noise Cancellation
The active noise cancellation (ANC) is powered by two AAA batteries that are included in the box.
The ANC is not quite as effective as some other models I've tested, but it does produce decent results in my opinion. It's not as good as the Bose QC35 II, but it does cancel out most low-frequency noise like jet engines and wind but not so much high-frequency noise like people talking or music.
This is pretty normal for ANC headphones, most of them are not designed to block high-frequency noise, so if you want something that blocks all frequencies like the Bose QC35 II, then you're going to pay quite a bit more money for it.
Overall I think the cancellation works well, but I'm a bit disappointed with the sensitivity of the ANC feature, it doesn't seem to be able to detect low to mid-level noise well enough. It has trouble blocking any sounds outside of very loud ones like a lawnmower or cars driving by.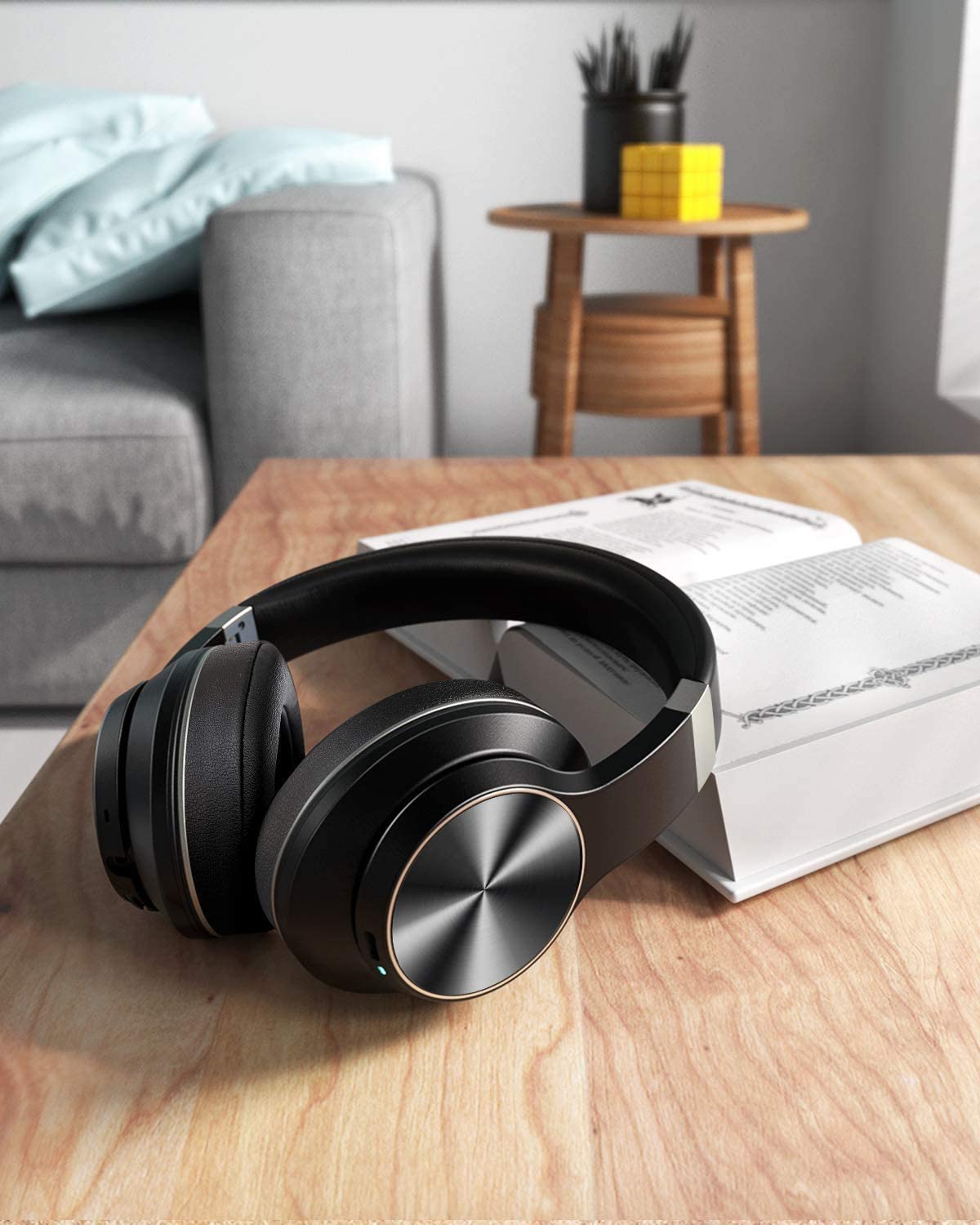 Design
The Vankyo C751 has an updated design from their previous model C750, which was launched earlier this year. They added an extra button on the left earcup which controls power on/off, ANC on/off and pairing mode along with volume up/down buttons for controlling your audio source.
The buttons feel solid when pressed, and they work well for me even though they seem small and almost out of place on such large headphone cups. The battery compartment for the AA batteries is located at the bottom right corner of one earcup where you can slide off the plate to insert your batteries. This compartment is also where you can access your micro USB port for charging purposes via USB cable (included).
Vankyo advertises up to 30 hours of playback time for these headphones so long-lasting battery life should not be an issue here which is nice to see especially when traveling long distances without access to charging ports. If you're a regular traveller, check out our review of the Best Headphones for Traveling.
Comfort
Since these headphones have large earcups, I found them comfortable overall. Still, one thing I did notice is they start getting hot after using them for over an hour which isn't uncommon with larger over-ear style headphones but worth mentioning here nonetheless.
The headband itself has decent padding although I would have liked it more if it had more padding then maybe it wouldn't get as hot as quickly when wearing them for long periods. Overall comfort is better than average, and they could easily be worn at home or on longer flights without any discomfort.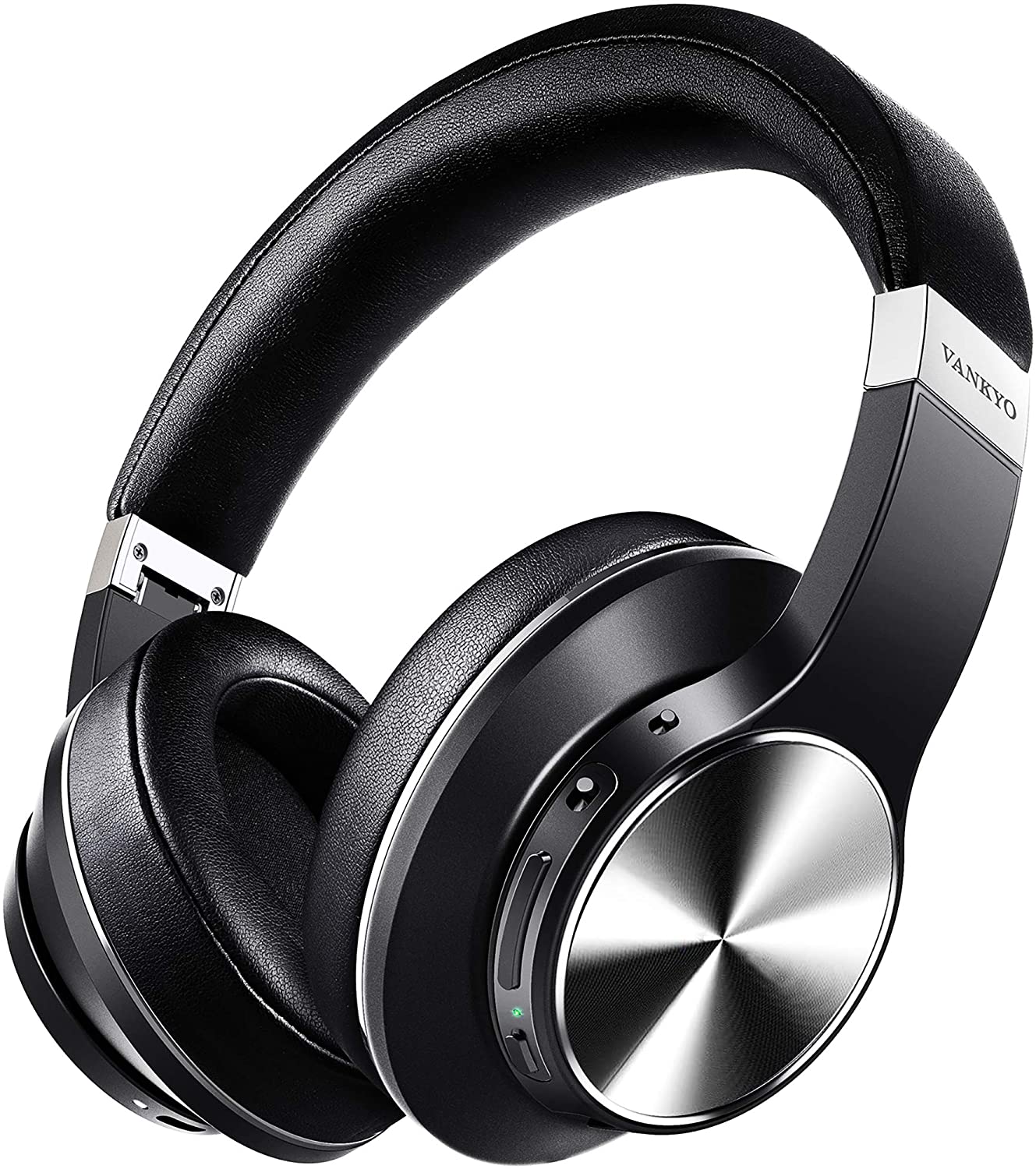 Features
Bluetooth 4.1 connectivity allows you to connect your phone or other devices wirelessly with up to 33 ft range which should be plenty considering they are Bluetooth headphones. You can also pair two devices simultaneously so if you want to share your music with a friend, then you can do that easily here. Another added feature here is an inline microphone so you can answer calls with just a single press of a button.
This is great for people who want to use these while commuting or traveling when they might have their phones out while walking or riding public transportation. The inline microphone also makes this ideal for gaming purposes due to its ability to pick up your voice clearly while converting your voice into readable text in most apps.
The built-in microphone also gives you hands-free calling functionality which works great if you don't want to use Bluetooth. It uses "CVC 8.0 noise cancellation technology" which has been engineered by Vankyo themselves according to their product description,
There are two modes available called "Normal Mode" which cancels outside noise while letting some ambient sound through so that you can still hear things around you while listening. "Music Mode" is the other, which completely isolates your ears from all outside ambient sounds so that you can listen uninterrupted while remaining aware of things around you.
Battery Life
The Vankyo C751 advertises up to 30 hours of battery life which is fair considering many ANC headphones I've tested don't last longer than that. It uses a pair of AAA batteries which are included in the box, which is great to see considering some manufacturers don't include batteries at all. The batteries have a pretty long lifespan before you need to replace them so you won't be replacing them often. Still, if you do, then you can find cheap AAA batteries at any local store, so you don't have to worry about buying high priced batteries here.
Usability
The VANKYO C751 is a set of Bluetooth headphones that can be used for anything from watching TV to listening to music. They are not strictly a gaming headset, but they can still be used for gaming.
There is a built-in microphone that can be used for making phone calls, but it is not as good as a dedicated gaming headset.
They also contain active noise cancellation technology that is powered by two AAA batteries and will last for up to 30 hours of continuous playback.
The headphone features a collapsible design that makes them easy to store and travel with and they come with their travel case. The ear cups are soft and comfortable and feature built-in controls for play/pause, next/previous track, as well as volume controls.
Do they have a microphone
Yes. The C751 has an integrated microphone that you can use to make phone calls and talk to teammates in online games. The microphone is not detachable, but it is flexible enough to bend in any direction you would like. It also features noise-cancelling technology that makes your voice sound clear and crisp on the other end of the line.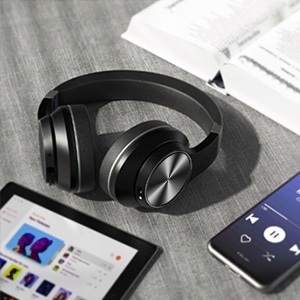 What about wireless
The C751's are wireless headphones that feature Bluetooth 4.1 with a range of up to 33 feet (10 meters). They can connect to your phone and any other compatible device at the same time, which can come in handy if you want to listen to music on your phone while answering calls on your PC or laptop.
This is also useful if you want to listen to music while someone else watches TV in the same room as you. You connect the headphones to your phone (or tablet), put on the headphones and tune into your favorite songs or podcasts while someone else watches their show in peace without having to disturb anyone else around them.
How good is the case?
The headphones come with their travel case that features a full-length zipper and comes complete with a mesh pocket for storing the accessories like charging cables, an extension cable, etc. The case itself has a padded faux leather exterior and should provide more than enough protection when traveling with your VANKYO C751's.
What's in the box?
The headphones come with everything you need out of the box including:
✓ 1 x VANKYO C751 Headphones
✓ 1 x 3.5mm audio extension cable
✓ 1 x Carrying Pouch
✓ 2 x AAA batteries
✓ 1 x Micro USB charging cable
✓ 1 x User Manual
Are they compatible with games consoles?
Yes, they work very well with consoles such as Xbox One, PS4 and Nintendo Switch.
Should I buy them?
Yes, if you are looking for an affordable pair of Bluetooth headphones that works well for watching TV or listening to music, while someone else plays games or watches TV on another device in the same room as you, then I would certainly recommend grabbing yourself a pair of these VANKYO C751's.