How do you know if a device is weak or resilient? How can you tell that it is of premium or mediocre quality? Just give it a test.
Challenge your gimmicks, make them jump a few hoops, and learn what they are capable of. Here are the best songs to test headphones. Enjoy the tunes!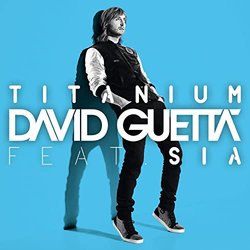 This is one of the formidable challenges to the muscle-power of your headphones.
It has the incredible vocal range of Sia, spanning the octaves from G3 to E5, and she goes from whispers outright cries throughout the song. Plus, the sophisticated and layered arrangements of David Guetta.
The song is written by Sia, but it was originally intended for Katy Perry. The fact that Sia also performed it was totally by chance. It was released in 2011 and quickly topped the charts everywhere.
What You Should Check Out
✓ The retro opening
✓ Sia's soft then strong vocals
✓ The width of the dynamic range
✓ The many layers of Guetta's arrangements
✓ The beat, quick rises, and sudden falls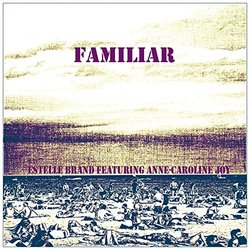 To really test the timber of your headphones, you need to play some serious beats. The kind that makes you get up and dance!
Familiar came out in the summer of 2018, with clear Latin vibrance, in addition to a classic R&B mood. It took the clubs, cars, social media, and solo listening by storm.
Liam Payne, One Direction's old-timer, talented songwriter-and-performer, really outdid himself in this one. Jose Balvin's Reggae effects are all over the song too, which probably gives it its undeniable flair.
There is a mystic moment when a song gives you the chills, makes you tap on the desk, shake your head, or get up and dance. The way we experience lively music depends largely on the audio system. Muffled headphones are unlikely to give that bounce.
Other tracks known for their irresistible beat are Michael Jackson's Billie Jean and They Don't care about us.
What You Should Check Out
✓ The beat, of course!
✓ The purity of the sound, it is a premium quality recording
✓ Response to sudden stops, and staccato parts between verses
✓ How Payne's vocals play with the music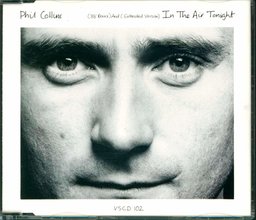 This is the raw recording of Phil Collins' epic song and first solo performance without Genesis. It's how it was played in the radios back in the '80s, where all things digital haven't yet become a thing.
The song has the most iconic drum sequence in the history of Pop, played by none other than Phil himself.
You can also get a more modern recording in The Singles CD, which has some of Collin's best songs ever.
There are some more memorable songs you can also enjoy and challenge your headphones with. Queen's Greatest Hits, which has both Bohemian Rhapsody and We Will Rock you, The Beatles' Michelle, and Ten Sharp's You
What You Should Check Out
✓ The entry lines of the guitar
✓ The vocal capabilities of Collins
✓ The drum sequence
✓ The reverb parts after each verse
✓ Treble and Bass
✓ The balance of each side of your headphones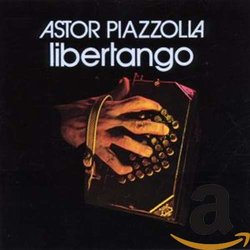 Listening to live music played on a stage is vastly different from listening to music recorded in a studio. And hearing the music as it infuses all the space around you, is a whole other experience from listening to it whispered into your ears through a headphone.
Classical music records are often trying to recreate the stage through the headphones. And that is exactly why you can test the prowess of your headphone through this music.
Piazzolla's Libertango is an intriguing mix of respecting the rules of classical music and rebelling against them. Latin music, street dance, and Jazz are all nuanced in this piece. It is rigorous, quick, energetic, and as difficult as they get on a sound system.
You could also play David Garret's Rock Symphonies or 2Cellos' Score.
What You Should Check Out
✓ Discerning the various instruments
✓ The depth of the music, and where each instrument is placed
✓ Responding to the fast tempo and quickly changing pitch
Why Do You Need to Test Headphones?
If you are purchasing a new pair, you would want to know if it is really the top choice. Ask your friends to run a playlist and get their feedback on various brands.
And here's a pro tip: most of the performance of the speaker comes from its driver. This part is an electro-mechanical piece, and it could be present in more than one brand.
If you like the music from a certain model, check out the driver. Usually, it would be written in the specifications sheet. It is what you should look for in other headphones.
If you have already purchased new headphones, get to know their capabilities. Build your own expert system.
We go through several headphones in our lifetime and being able to tell the difference between each brand, is a skill you can develop. Like being a wine tasting expert, or a coffee connoisseur. It is so cool!
How to Spot the Good Headphones?
There are some aspects of sound output that make it compelling. Here are the essentials.
Balance, Treble, and Bass
This has to do with the frequency response of the headphones. The normal audible signal can be anything from 20 Hz to 20 KHz.
Bass is the beat, the boom, or the drum. It is the frequencies hovering around 150 Hz. Treble is on the other end of the spectrum; it is the vibrant notes from 6-20 KHz.
A good system can boost these sounds, and a weak system will cut them off.
Dynamic Range
The dynamic range is how the headphones respond to the quietest sounds, regular sounds, all the way to the loudest sounds.
Good quality audio systems perform well throughout a wide range of signals. The not-so-good systems would miss out the lower-end, where sounds are whispers, and the high-end, where guitars are wailing, and performers are screaming.
Reverb, Depth, and Sound Quality
The digital effects on tunes are so nuanced and detailed that they need a premium tech to reproduce them with integrity.
Also, a good recording of songs with pure vocals, multiple instruments, and rich music can only be played on high-quality headphones. Otherwise, these things all merge into a mushy, bland, and uneventful performance.
Quick Response to Signal Changes
Sound is coded as electronic signals. When the music changes abruptly in a succession of staccato stops and starts, it takes the drivers by surprise. It could also escalate from a slow to a vigorous rhythm, and this too is tough on audio.
The audio signals need a quick response system to catch up.
Parting Thoughts
If you love music, then you know the importance of good gear. I would not restress that. I would, however, recommend that you pick the right type for you. The way you perceive, experience, and respond to music is totally unique.
Testing headphones would be great with music familiar to your ears. It is also interesting to listen to a few tracks for the very first time. This lets you focus solely on how the device performs.