Here's How to Make Galaxy Buds Louder
Option 1: Game Mode (Simple)
Putting your favourite app into Game Mode will allow you to automatically have a significant gain in volume when compared to normal, without doing anything further. The downside of this is that you have to do it for every app that you want to use.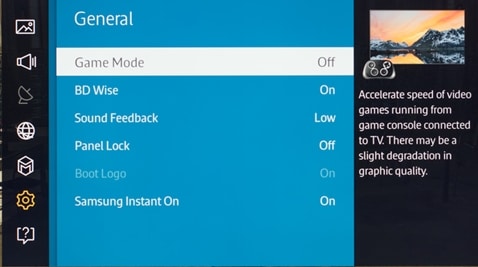 Option 2: Media Sync (Advanced)
The very first thing you are going to want to do to increase the volume of your Galaxy Buds is make sure that you have the MEDIA SYNC option in your phone or device settings toggled to the ON position.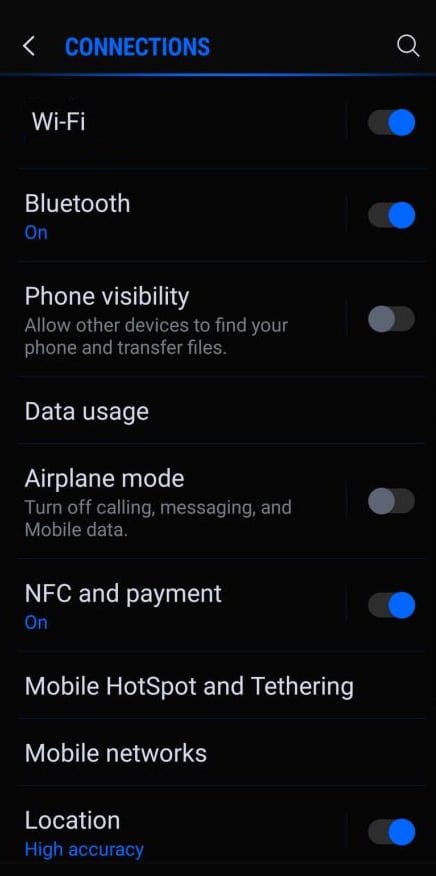 Navigate to the SETTINGS on your phone or tablet
Navigate down to the CONNECTIONS section
Find the BLUETOOTH settings area.
Click the ADVANCED button in the top right-hand corner of the screen.
Turn on MEDIA SYNC settings
This will immediately override the manual volume options on your Galaxy Buds and instead set them to the volume settings that you are controlling from your phone, your tablet, or your device.
This means that when you go to 100% volume on your phone, for example, your new Galaxy Buds are also going to go to 100% volume. You are not going to have to worry about situations where you have 75% volume on your phone but only 30% volume on your Galaxy Buds just because you weren't clicking the physical volume buttons on the Buds themselves.
Of course, if you do not have the synchronization settings dialed in already you could simply take over manual control for your Samsung Galaxy Buds by using the volume pads on the actual earbuds themselves.
You could crank them all the way up to 100% (you'll hear a series of beeps in the right-hand side earbud when you reach maximum volume level) and then adjust your volume from that 100% quality directly on your phone, your tablet, or your other Bluetooth enabled devices.
At the end of the day, these two options are going to clear up pretty much all of your volume issues that you may have with these Samsung accessories.
If this didn't work for you, take a look at How to Reset your Galaxy Buds.
Samsung had a runaway homerun hit when they released their alternative to Apple Air Pods, unveiling the Galaxy Buds alongside some of their flagship smart phone devices.
Unfortunately, as soon as people started to actually get their hands on their new Bluetooth wireless headphones they discovered that there Galaxy Buds were anything but loud – and, in fact, had almost no real simple or straightforward way to crank the sound up beyond normal conversation levels.
This obviously left people with a bad taste in their mouth, disappointed in the way that their new headphones sounded, and really tainted the Galaxy Buds brand for a little while.
Thankfully though, it's a lot easier to learn how to make Galaxy Buds louder now than ever before – especially since people have had a little more than 12 months to toy with, tinker with, and play with different settings and different options.
In the rest of this quick guide we are going to shine a light on how you can change the sound quality of your Galaxy Buds almost immediately with next to no real extra effort whatsoever.
By the time you're done in the inside info below you'll know exactly what you have to do to make your Galaxy Buds significantly louder than they ever were right out of the box.
Why is it such a struggle to Make Galaxy Buds Louder on your phone?
The number one reason that people have found the Galaxy Buds to be significantly quieter than other headphones – especially wired earbuds – has a lot to do with the fact that the folks at Samsung (for one reason or another) weren't totally transparent with the fact that these headphones have their own internal volume levels.
Believe it or not, the level that you set the volume at on your phone, your tablet, or your device is only one small piece of the puzzle when it comes to the volume output of your Galaxy Buds.
Because of the way that these devices have been engineered, and because of the way that the folks at Samsung wanted to provide you with a total solution to controlling volume and your audio experience, you have to dive a little bit deeper into a couple of quick settings to unlock the true power of wireless earbuds.
Thankfully, as you're about to find out below, the step-by-step process for maximizing the volume of Galaxy Buds is a whole lot easier than most people probably expect it to be.
In fact, you'll be able to change the way your earbuds sound in about two minutes – and you have chance to start right now!
Early reviews about the Galaxy Buds spoke about low-volume quality issues, and it's kind of amazing that so many otherwise fantastic reviewers never considered that they might have to physically adjust the volume on the earbuds themselves or make sure that both the earbud volume and the device volume were synchronized and paired with one another.
There was obviously a lot of miscommunication about how to get the most out of the volume on these earbuds from the folks at Samsung as well, but now you know exactly how to address this issue and how to make Galaxy Buds louder without wasting any time or extra effort.
Hopefully the folks at Samsung find a way to either communicate this process a little better with the next iteration of Galaxy Buds they are sure to release here in the new future (with the new Galaxy and Note devices right around the corner) – or at the very least make it a little more obvious about how to control the volume of these accessories better when you are using Samsung devices.
So there you have it, our quick (and complete) guide for making sure that your headphones sound exactly as loud as you want them to.
Now that you can crank the Galaxy Buds up to maximum volume the odds are pretty good you are going to fall head over heels in love with them the way that so many others have, enjoying your music the way you want to while listening to crystal-clear, rich, and authentic audio through these amazing accessories.
Why not share with a friend to let them know How to Make Galaxy Buds Louder – They'll thank you!